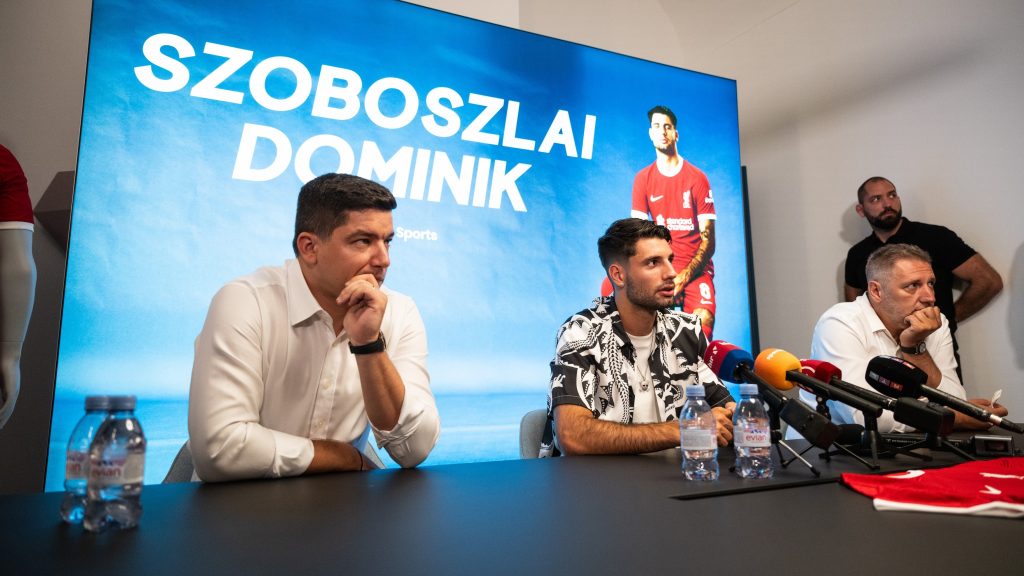 We can safely say that the bombshell news of the summer in Hungarian football was Dominik Soboslai changing clubs, as the captain of the Hungarian national team moved from Leipzig to one of the Premier League's leading teams, Liverpool. Also, for 70 million euros.
In Zicer, the hero's father, Zsolt SzoboszlaiAnd Mátyást Esterházy, we interviewed the manager representing football, the managing director of the EMSport agency. It will be clear from the conversation
What an impact Dominic made during the first training sessions.
What do you think of the many, to put it mildly, dubious remarks that appeared under the news at home when the confirmation was unanimously cheered in Liverpool?
What qualities and skills are necessary for world class
The strongest football league in the world, the Premier League, how many hours must be worked to keep it from being just a dream.
Based on what professional and selection principles Főnix Gold FC founded by Zsolt Szoboszlai in the autumn of 2007, today, 16 years later, they can boast three senior national team players and nine first-class footballers.
How your students differ from football youth trained by other clubs,
It ranks 9th out of 952 Hungarian football clubs in the MLSZ's Combined Productivity Competition – so Főnix Gold is ahead of the two main academies that receive two billion forints in state support every year – have they ever reached out to analyze concrete results? Spot delivery methods.