Paramedics had to amputate a 57-year-old woman's leg after it was pinched by a moving walkway when she tripped over her suitcase at Bangkok airport.
A photograph of the incident shows the woman sitting on the ground with her left leg pinned under a moving walkway. Also, two wheels of the woman's suitcase were broken, and combs on the side of the sidewalk were also broken.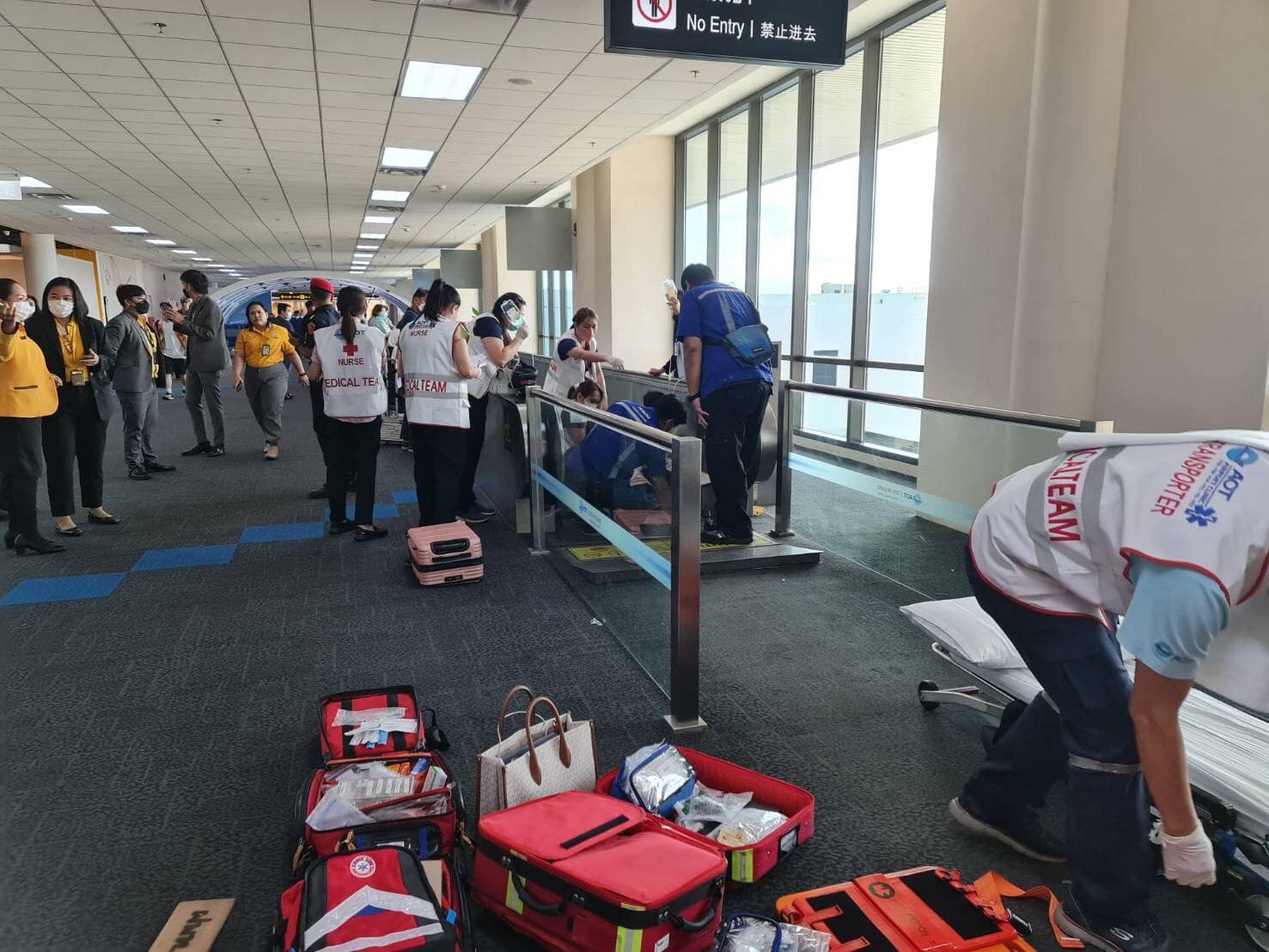 The woman's children were worried about their mother's mental health because although they thought she had acted very bravely, she was broken inside after losing her leg. The airport expressed regret over the incident and promised compensation and medical expenses to the woman who lost her leg. At present, they are investigating how such an accident happened.
The moving walkways operating at Bangkok Airport are very old, having been put into service in 1996 and scheduled to be replaced in 2025. (BBC)