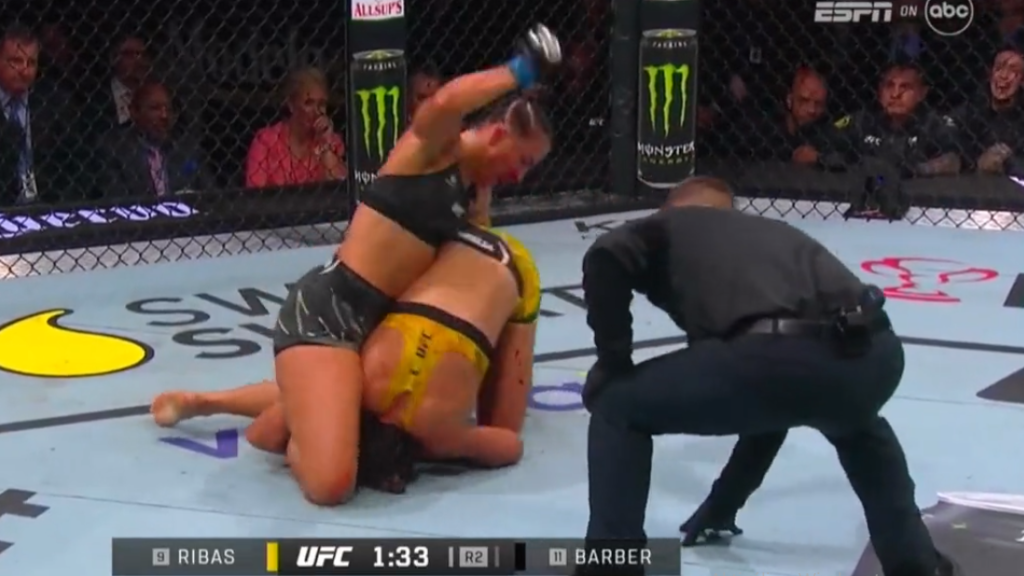 Saturday at the UFC showdown at the VyStar Veterans Memorial Arena in Jacksonville, Florida. Macy Barber (American, 13-2) Amanda Ribas (Brazil, 12-4) was the highlight of the evening, but as far as fighting goes, it easily wins the prize.
Maycee Barber TKOs Amanda Ribas!! 🔥🔥 pic.twitter.com/XIYPehJjCq

— FTB VIDS (@anotherFTBacct) June 24, 2023
In the second round, Ribas first sent Barber to the ground with a big right hand, and he gained momentum as he fell against the cage and immediately stood up. The Brazilian did not immediately take advantage of her opponent's moment of weakness, and she may regret it. Barber immediately went on the attack, first with a fancy left-footed head kick, then with a straight left-right combination, which caught his opponent before he fell to the ground. A 25-year-old American woman pounced on him, blowing the Brazilian's head off. Keith Peterson The referee stopped the fight at 3:42 of the second round.