More than 4,000 people have been evacuated as wildfires spread northwest of the Canary Islands' La Palma island, while Europe continues to experience extreme temperatures due to the Cerberus heat wave.
With 4,500 hectares of land and dozens of homes already destroyed in La Palma, the regional government has officially warned neighboring islands, including Tenerife and Gran Granaria, of the risk of wildfires spreading rapidly due to winds.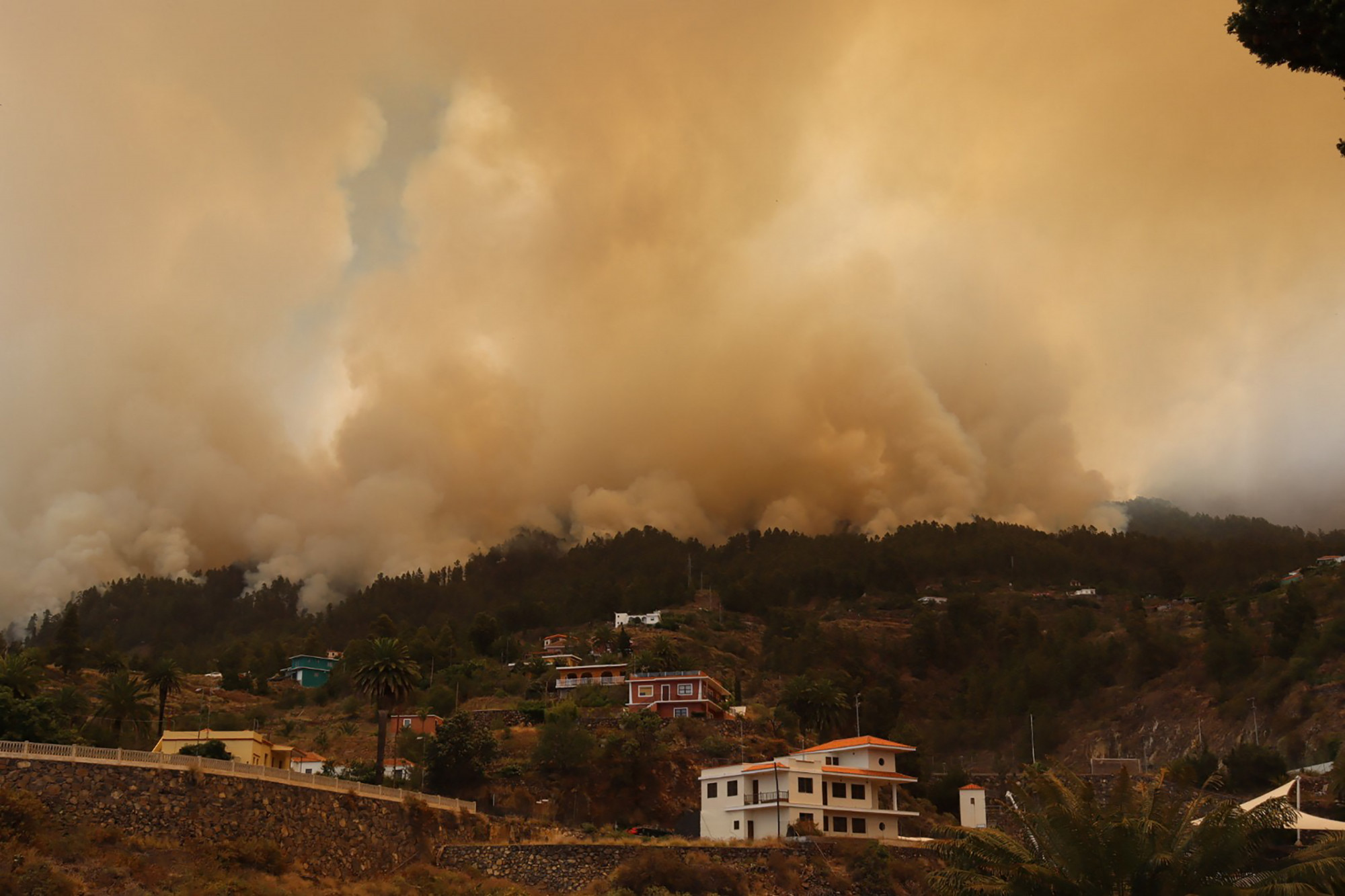 The fire comes as southern Europe faces a week that could break the continent's current record (Sicily hit 48.8 degrees in August 2021), along with a second severe heat wave, named after Charon, the Greek mythical boatman who carried away souls. Underworld.
More than 15 Italian cities, including Rome, Bologna and Florence, have been put on alert, with temperatures expected to reach 43 degrees in Rome and 47 degrees in Sardinia on Tuesday.
In Greece, the Acropolis was temporarily closed from 11:30 to 17:30 to protect tourists from dangerous temperatures, dehydration and sunlight.
According to the European Space Agency, the highest temperature in the history of European measurements was set on August 11, 2021, when a temperature of 48.8 degrees was measured in Florida in the Sicilian province of Syracuse, but next week "record temperatures are expected in the hottest Europe".
The agency said last week that land temperatures on the eastern slopes of Sicily topped 50 degrees, 45 degrees in Rome and Naples, and 46 and 47 degrees in Madrid and Seville. (Guardian)