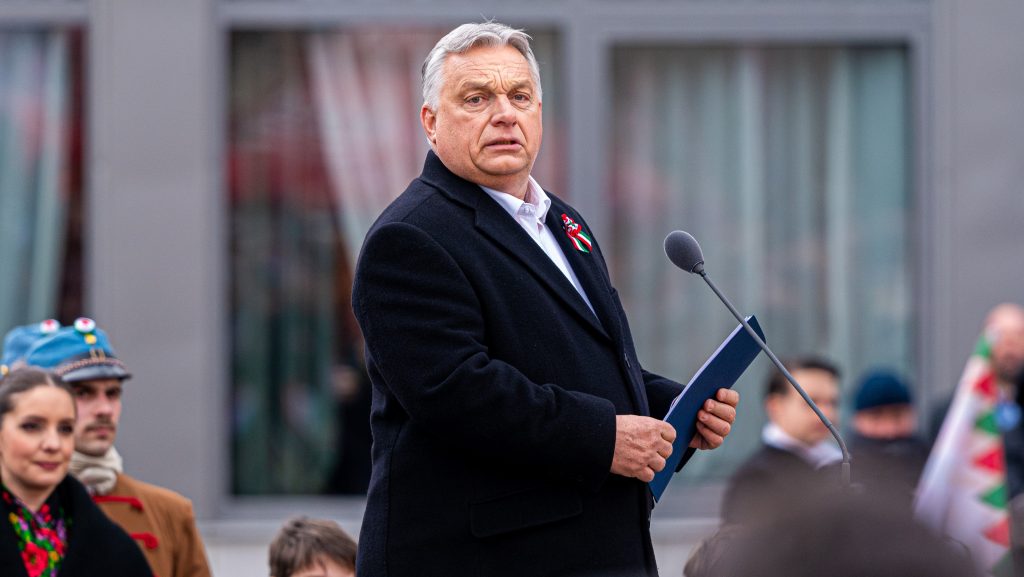 Victor Orban In Bratislava on Monday, he held a joint press conference with his counterparts after a meeting of the prime ministers of the Visegrad Four (Hungary, Slovakia, Czech Republic and Poland).
Ujso asked the Hungarian Prime Minister about this According to, whether Hungary is ready to change the direction of its foreign policy and its approach to the Ukrainian-Russian war because of the weekend's events in Russia, namely the Wagner mercenary uprising. Orban replied that there was no reason. "Hungary's foreign policy is sovereign and there is no reason to change the direction we have followed so far in the Russian-Ukrainian war," Orban said, adding that they continue to strive for peace.
Orbán also spoke about migration, saying "there is a solution, but the EU doesn't want to implement this solution," MTI reports. Regarding the budget amendment proposal on migration outlined by the European Commission, the Prime Minister noted: The money allocated by the European Commission to the fight against immigration is ridiculous. "It must be said that the entire plan of the committee is trivial and in this form – according to Hungary's point of view – unsuitable for negotiation." Viktor Orban said.
Regarding the Western Balkans issue, the Prime Minister said: Having visited several countries in the region in the past week, he was pleased to hear a common position to accelerate the process of integration of the Balkan countries with the European Union. maintained. He said: "We're in a period where there's a lot of focus on Ukraine, but there are other issues, and attention needs to be focused on the Balkans, which will require a sophisticated, complex solution." Dealing with it has been fraught with mistakes on the part of the Union and has so far failed.
He underlined: There is a need for a Balkan policy that provides a clear membership perspective to the people living there. He highlighted: It is unacceptable to foster the feeling that Ukraine can enter the EU sooner than the countries that have been members for many years.
Related to the topic, Viktor Orban responded last week that three previously arrested Kosovo police officers would soon be released from custody in compliance with his request. "I am happy that the Serbian authorities and the court have decided to release the three Kosovo police officers, and that the rapidly growing tension has been somewhat eased," Viktor Orban said.