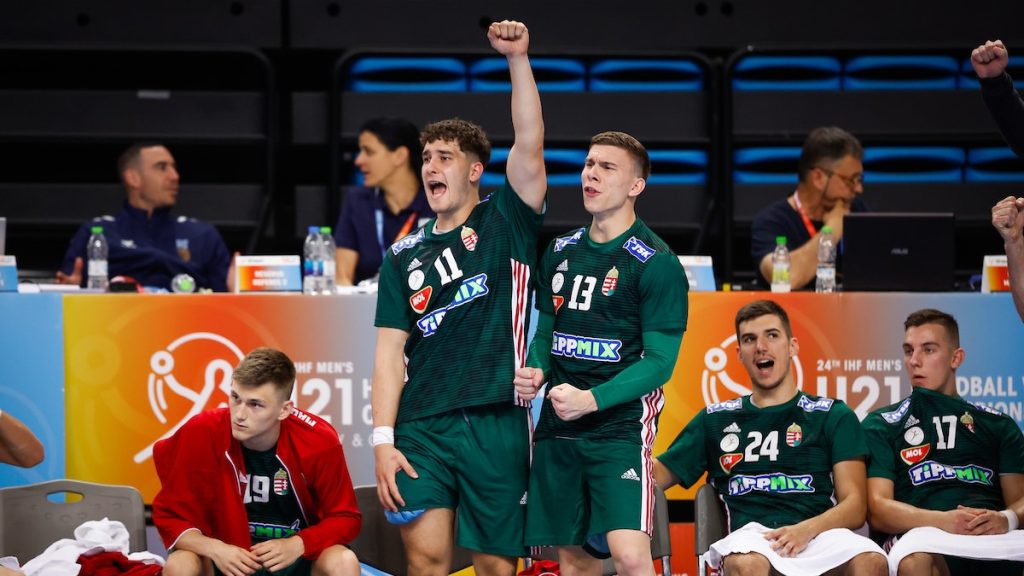 The Hungarian men's junior handball team took a big step towards advancing to the quarter-finals at the World Championships after defeating Bahrain 27-21 in the first round of the senior semi-finals in Athens.
Imre Benz Converted all nine of his shots into goals, Erhard Chisa four, Zoran Ilic And Peter Lukacs With three goals each, Christophe Balasics Contributed to the win with six saves.
The Hungarians won all three of their matches in the group stage, earning them two points heading into Monday afternoon's semi-final against Sweden. The top two finishers in the group advance to the quarterfinals.
Result, Upper House Semi-Finals, 1st Round, III. Group:
Hungary – Bahrain 27-21 (14-12)
Denmark – Sweden 29-26 (14-15)
Played on Monday:
Hungary – Sweden 16.30
Team Positions:
1. Hungary 4 points, 2. Sweden 2 (+15 goal difference), 3. Denmark 2 (-2), 4. Bahrain 0