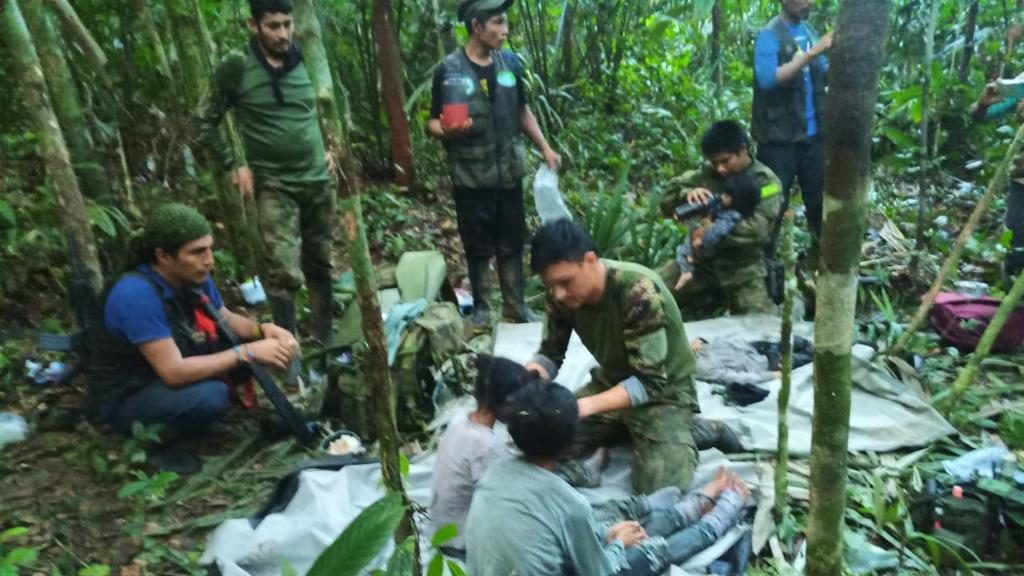 Four children rescued from a Colombian jungle 40 days after a plane crash have been released from a Bogota hospital, the South American state's Family Protection Commission (ICBF) announced Friday.
According to reports, the brothers, who were under medical observation for more than a month, recovered and were admitted to the children's home on Thursday evening. Meanwhile, the maternal grandparents filed for custody. The mother of 13-, 9-, 4- and one-year-old brothers died in a small plane crash.
A Cessna 206 crashed on May 1, believed to be due to engine failure, in a forest between Araraguara, Amazonas, and San Jose del Cuvier, Guayaquil, with seven aboard. Wreckage of the plane and the bodies of the pilot, mother and a driver were found.
According to media reports, the brothers have gone to visit their father as they continue to be threatened by a splinter group from the FARC guerrilla organization.
Rescue teams found the children in a weakened condition forty days later, five kilometers west of the crash site, according to a military statement in early June. The children belong to the Uitoto tribe. Officials say their local knowledge may have helped them survive in the jungle.
(MTI)