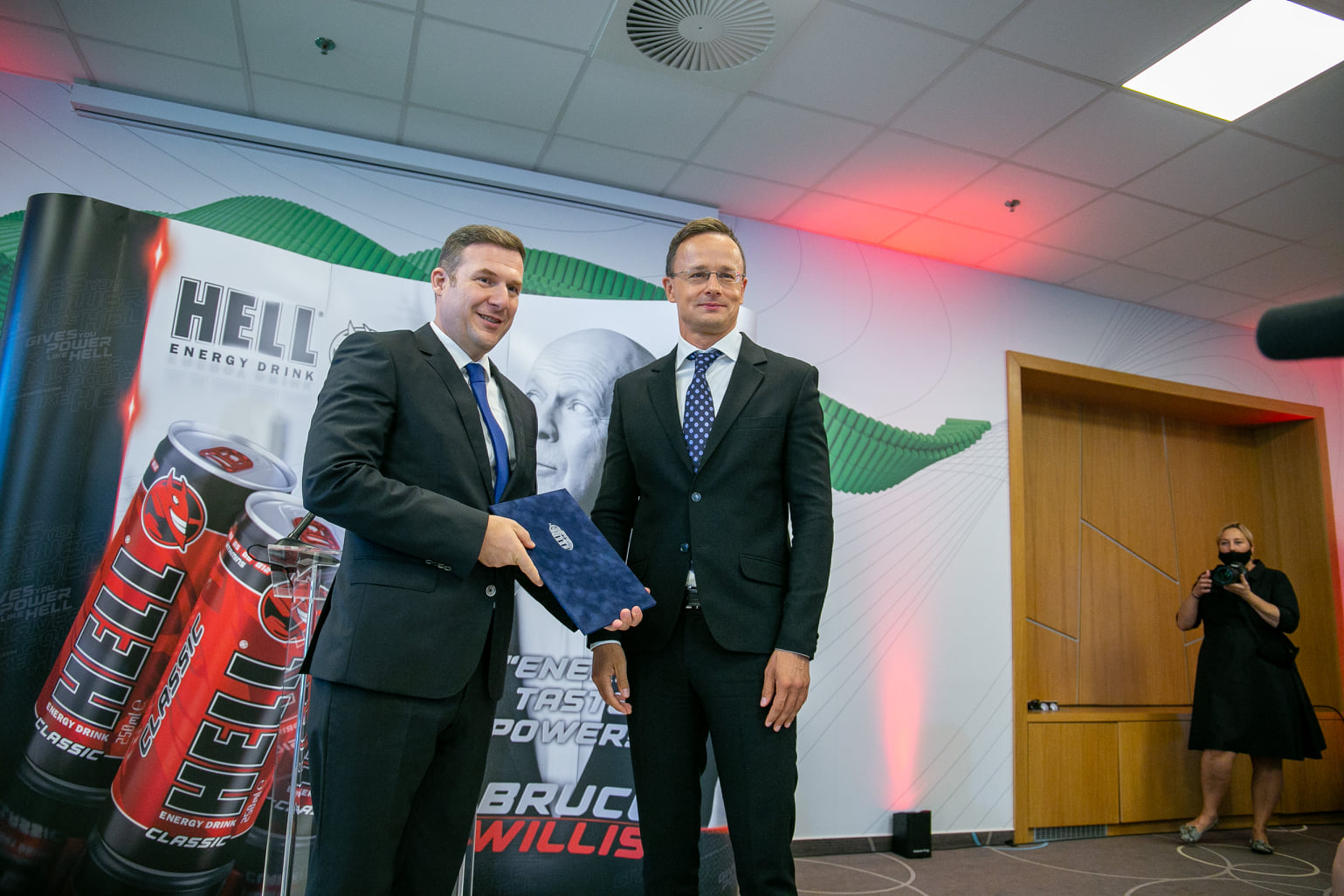 "Irány Baku. Cooperation needed for our energy security and new foreign economic victories is on the agenda" – published it On Monday morning, Peter Szijardo, and a few hours later the central topic of the negotiations actually turned out to be energy. The minister said this in the afternoon declared"Soft drink maker Hell Energy plans to build plant in Azerbaijan with local investment fund".
A deal has been signed to build a $211 million factory. According to plans, the plant will be completed by 2025. According to MTI's press release, "700-800 aluminum beverage cans are produced there every year, half of which are filled", but at MTI, which operates from billions of public funds, or at most the all-time militant pacifist Foreign Ministry, a mistake could have been made, and two Hellenic cans a day. will be prepared. (Updated within half an hour, 700-800 per year million It's a box.) The production line is "primarily aimed at meeting the needs of local and regional party brands", but Hell "plans to serve its own, local and regional markets from here as well".
In Szijjártó Baku, the government supports foreign investments of competitive Hungarian companies because "they lead to further expansion of exports and income of the companies involved, thus using part of the profits domestically" . But the construction of the Azeri Hell factory is more than that: "a new bridge between Eastern and Western economies, which is especially important now, when there are significant efforts to divide them in international politics".