Demonstrators in North Korea vowed to destroy the United States in marches marking the 73rd anniversary of the outbreak of the Korean War. reported Reuters is based in North Korea's state news agency. According to reports, about 120,000 students and workers participated in mass events on Sunday.
Photos released by state media showed people holding placards throughout the stadium
Imperialist America is the destroyer of peace
And "the entire American landscape is within firing range."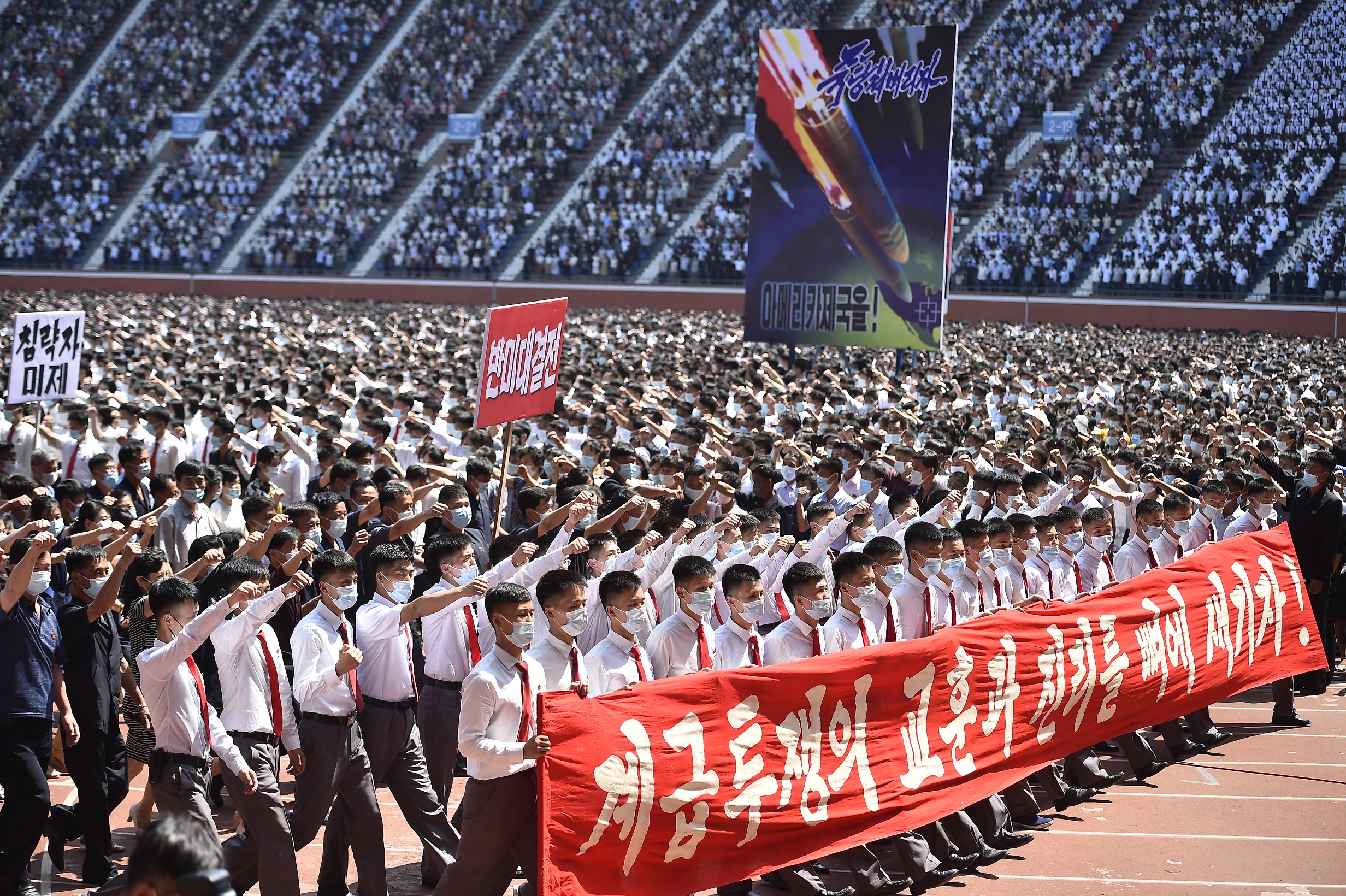 After the first failed attempt on May 31, Reuters notes that Pyongyang may soon launch another military spy satellite to increase surveillance of US military operations. North Korea continues to test various weapons, raising tensions with South Korea and its key ally, the United States.
North and South Korea are still officially at war, as their 1950-53 conflict ended in an armistice, not a peace treaty.