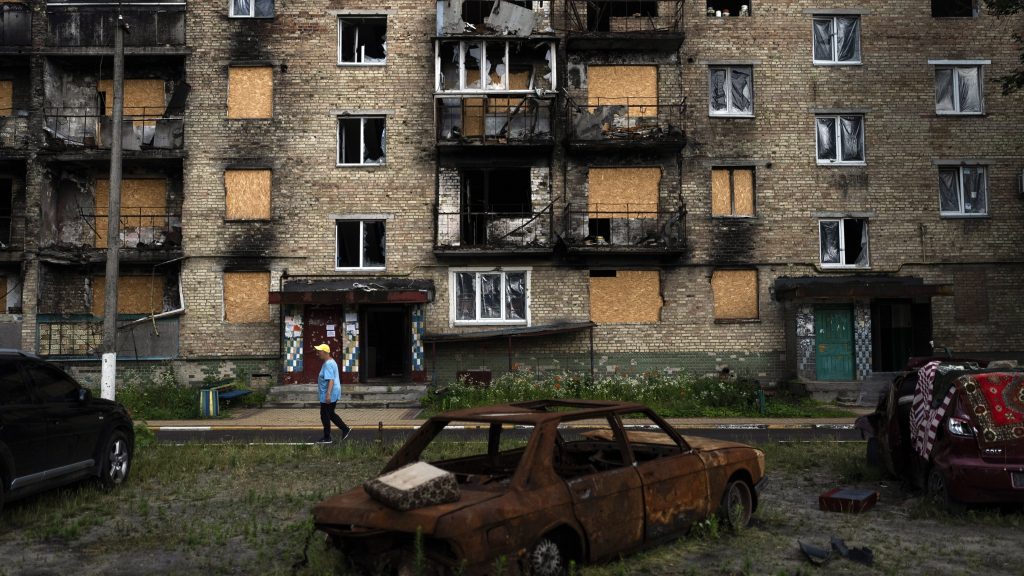 Imprisoned artist Ales Pushkin has died under unclear circumstances in Belarus, his wife and the Belarusian human rights organization Vyasna (Tavas) announced on Tuesday. The 57-year-old artist, a critic of President Alexander Lukashenko, died in prison in the city of Hrodna. Attempts were made to revive the man but were unsuccessful. He did not appear to be ill.
For nearly twenty years, Pushkin protested against Lukashenko's regime with spectacular artistic activities. Independent news website Mediazona reported that in 1999, the artist dumped a wheelbarrow in front of the presidential office, for which he was given a two-year suspended prison sentence.
Pushkin was last detained in 2021 and last year was sentenced to five years in prison on charges of abusing state symbols. According to the Vyasna report, the man caused a stir during the sentencing when he undressed and showed a cross-shaped cut on his stomach, saying he had self-harmed during pre-trial detention. Because of this, he was kept in solitary confinement for two weeks.
According to human rights activists, Pushkin spent several months in a labor camp before being transferred to Hrodna prison late last year. According to German culture channel 3sat's coverage of the Belarusian protest movement, the artist painted a picture of Lukashenka standing before God's tribunal in the church of his native village of Babrin. In addition, Pushkin posted several protest actions on his own Instagram channel.
Sviatlana Tsihanouskaia, leader of the Belarusian opposition party in exile in Lithuania, said it was apparently another tragic casualty of the Lukashenko regime and demanded an investigation into the circumstances of the death.