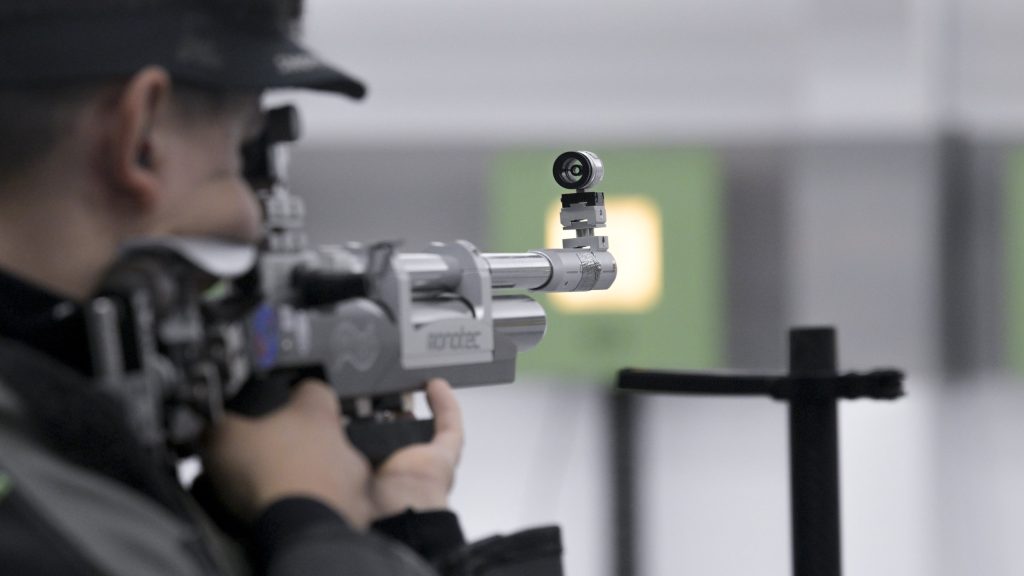 The Hammer Soma, Pegler Salon, Istvan Pani The Hungarian men's air rifle team won the gold medal in the sports shooting competition of the European Games in Wroclaw on Saturday.
After an unsuccessful individual competition on Friday, Begler and Beni entered Saturday's team competition, supported by Hamerl Somma. The former of the two classic riflemen had already excelled in the basic competition, while Beni gradually progressed, and thanks to their excellent performance, the team progressed. After finishing sixth in the basic competition, the Hungarian trio already bested the field in the second stage of the top eight units and advanced to the final. Joseph Chicavica, Miran Maricic, Peter Corsa The opponent is a Croatian team
According to the rules, each series is scored separately in place-sharing matches, and the unit with the best result gets 2 points, and in the event of a tie, each side gets one point. MTI writes that 16 points are needed to win.
The gold competitions introduced after the Tokyo Olympics brought more excitement to the shooting competitions than before, but this time the audience got to witness a dull duel.
The Begglers started the finals well and led 6-0 after the first three rounds. Then, in the fourth, the Croatians went ahead with a strong, 31.6-round streak (6-2), which they certainly didn't think was their only streak during the finals at the time. In the Hungarian trio, Beni and Begler not only scattered strong tens, but Hamerl Soma also made excellent decisions in almost every round, so the competitor had no chance.
Hungary eventually won 16-2 to win their second shooting gold of the European Games. On Thursday's match day, Begler won the air rifle mixed team with Ester Meszaros.
We are happy with the success of a true team effort. Today also went well for me, I felt from the start that my form for the day was very good. I am preparing for the all round competition tomorrow
Zalán Pekler told MTI.