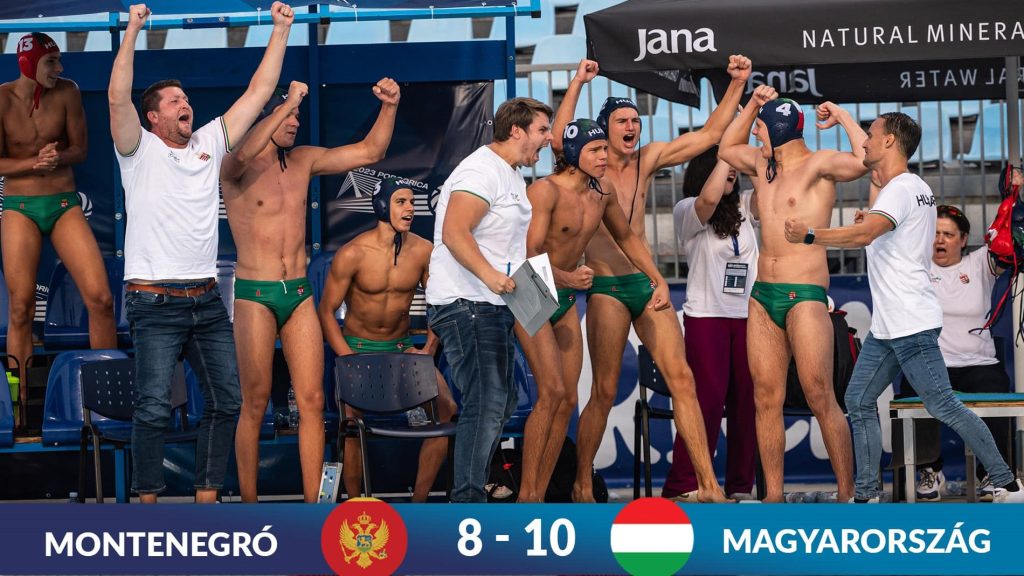 The Hungarian national team won the gold medal at the U15 Men's European Water Polo Championship, which concluded in Podgorica on Sunday, defeating Montenegro 10-8 in the final.
Zsolt Juhász The federal coach's team lost all three of their matches in the group stage, but according to the new arrangement, they can still enter the quarter-finals against a competitor from the weaker division.
The team secured a place in the last eight with an 11-5 win over the Dutch, then defeated the Croatians 8-7 and then beat the Serbs 11-6 in the semifinals, MTI reported.
In the final, the host team from Montenegro awaited the Hungarians, against whom they lost 11–8 in the group stage. Sunday's clash brought out a great Hungarian game: basic tone Benedek Rab His strike delivered, and although the home side managed to equalize at 1-1 and 4-4, they were never able to take the lead. The Hungarian national team built a three-goal advantage midway through the fourth game and confidently maintained it until the final whistle – Rapp scored the last shot, putting the match in regulation.
The most successful player of the tournament was the one who scored three goals Csaba Jambor Volt
Finals
Hungary-Montenegro 10-8 (3-2, 2-2, 2-2, 3-2)
Hungarian scores: Zambor 3, Pinter, Kondor, Rab 2-2, Ketra