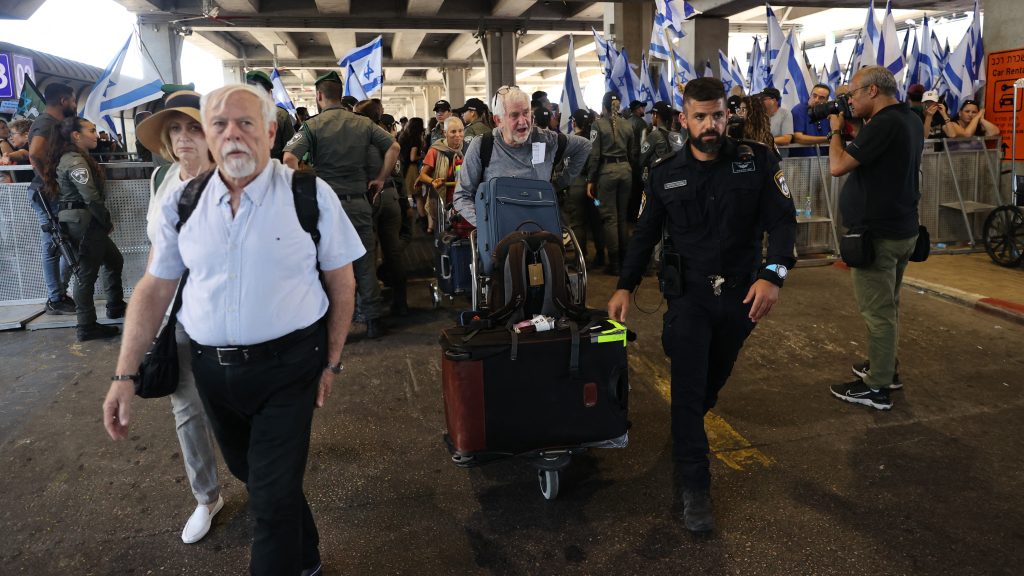 On Tuesday, thousands of protesters blockaded Ben Gurion Airport, Israel's most important airport, and main highways – reported Reuters. The Benjamin Netanyahu Judicial reform proposed by the prime minister is not the first time serious tensions have arisen in Israel. However, on Tuesday, the Knesset approved a bill aimed at limiting the Supreme Court's powers on first reading by 64-56. A bill must pass second and third reading before it can be used.
Deputies also passed another bill, Turkish news agency Anadolu reported were accepted, it will be difficult to remove the Prime Minister. This will help Netanyahu, who continues to face corruption charges.
The Israeli opposition actually accuses Netanyahu of using judicial reform to deflect proceedings against him. Netanyahu denies this, denying any connection between the judicial changes and his own case.
In Tel Aviv on Tuesday, police on horseback moved among demonstrators, while in Jerusalem police dispersed crowds with water cannons and many were forcibly taken away. According to Israeli police, at least sixty-six people were arraigned.
More than a thousand police were dispatched to Ben Gurion Airport. Thousands of demonstrators stood here, and the area in front of the main entrance became a sea of ​​blue and white Israeli flags. According to the Times of Israel, the protesters were pushed back by police into a cordoned off area to prevent them from obstructing the entrance to the airport.
Netanyahu's judicial reform plan has not only troubled the Israeli public and political opponents, but has also raised concerns among the state's Western allies about the state of Israeli democracy. The planned reforms have fueled pessimism among investors, causing the shekel's exchange rate to fall nearly eight percent against major currencies since January.