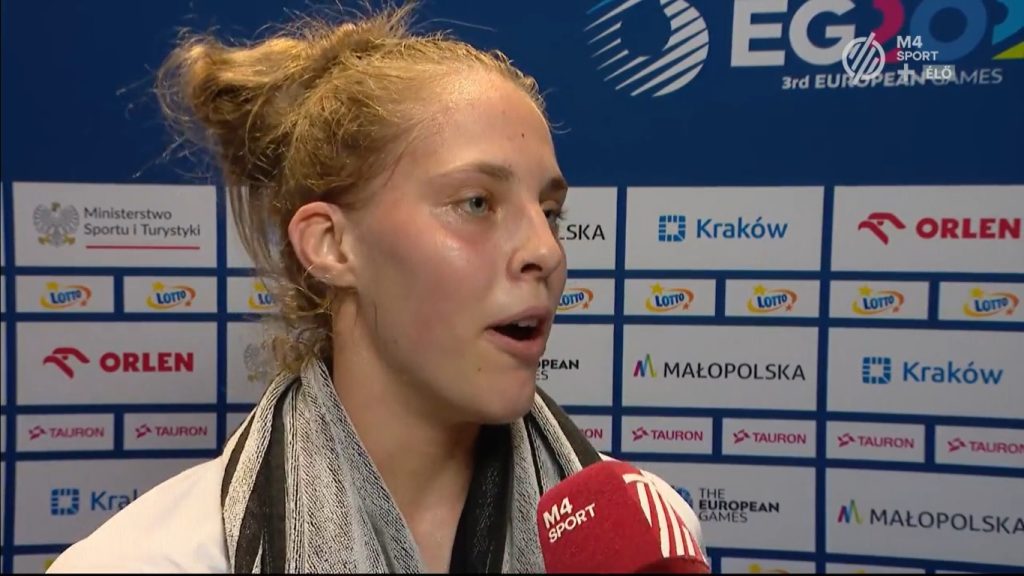 The 17-year-old athlete doesn't say this out of arrogance, but because he believes in himself.
Martin Luana Taekwondo won a silver medal in the 57-kilogram Olympic weight category at the European Games in Krakow.
The 17-year-old Hungarian world champion is a British Olympic, World and European champion Jade Jones After the 2-0 loss to M4, he told M4 he felt his opponent was strong, but this was only his first year in the senior field, and the final was his next. He then sent a message to his Hungarian fans saying that he loves Taekwondo and hopes that he will be successful and popular.
I'm going to be Olympic champion, I say. I am saying this because I believe in myself
– He said Marten Luana lives in Madrid and prepares for a Spanish club, but has competed for the Hungarian national team since the beginning. He said that he dreamed of becoming an Olympic champion since the age of 9, so going to Paris is his next goal.
Luca Patagbalvi won the bronze medal in 53 kg.
The 22-year-old Hungarian, who finished third at the European Championships in 2021, lost in the semi-finals after two wins in the lightweight category, so she could go to the tatami for bronze in the evening category against Biana Lager of Israel. Batakfalvi left nothing to chance this time, he entered the fight with great enthusiasm and won the first round without any problems, 7-4 against the third competitor of the European Youth Championship in 2015 in the Russian color.
The second two minutes were even smoother: in ten seconds, he retreated 8-1, then took even bigger steps towards victory, collecting points one after another, finally winning 25-4 and winning the bronze medal in his weight. group.
"I got over the semi-final defeat. I thought if the final was over, I would at least get the bronze. I knew now was not the time to lick my wounds, I had to quickly let go of the disappointment and do everything I could to win. After a long injury, I'll be back right and hard this January." Being able to train, I came here with great strength and shape.
Although I admit that I came for the gold, my bronze medal also means a lot, it's a big thing for me
He said M4.