A bench in Ferencvaros decides who is stronger: homosexuals or Nazis. Hot topic in summer heat!
Amnesty International activists painted the rainbow-colored bench in Ferencvaros with the blessing of the municipality of Ferencvaros, according to a press release sent by it. "Despite the government's policy of exclusion for years, it is a sign that the majority want to live in an open, free and happy Hungary."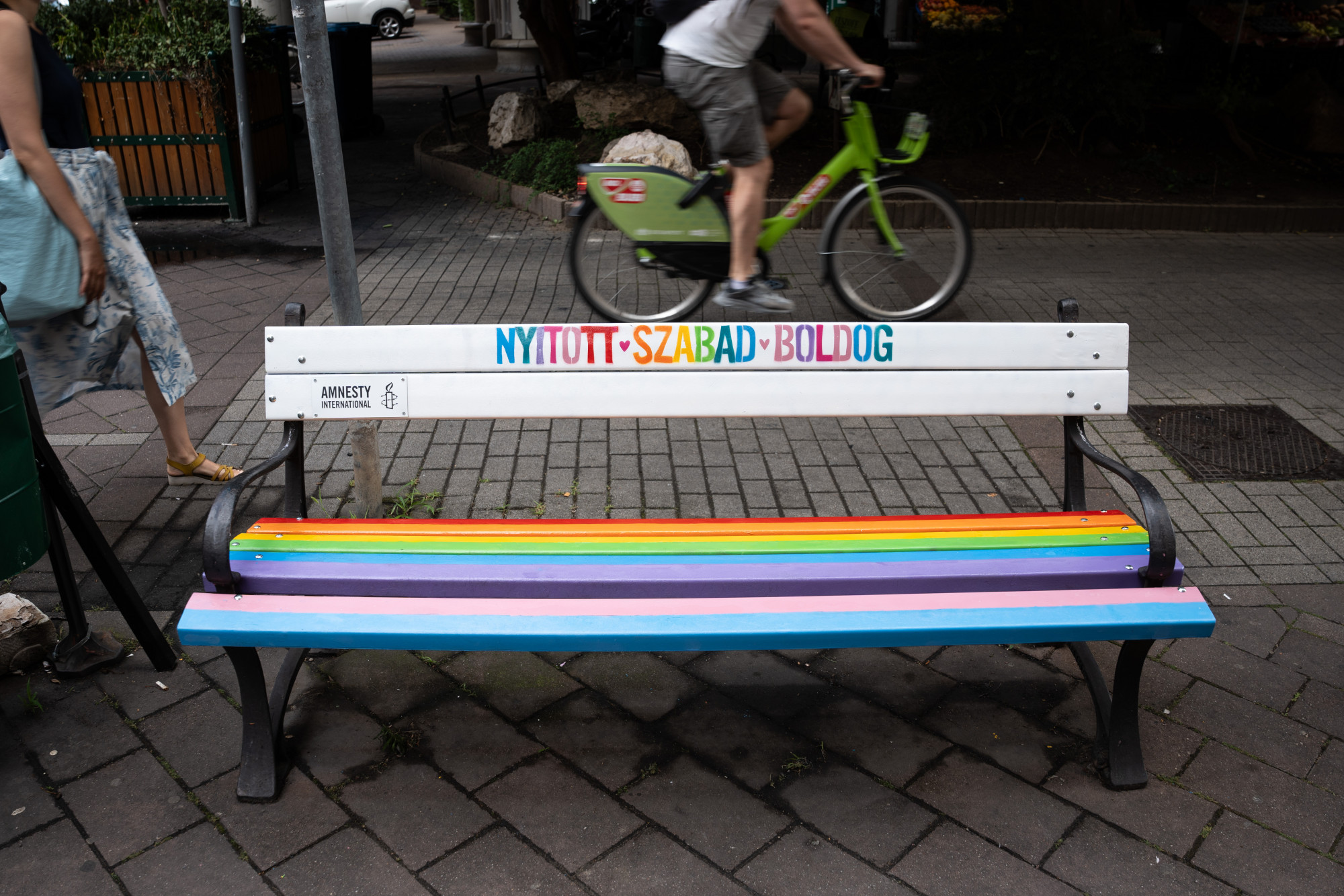 It looks pretty good on paper, though
1. It is not very compatible with the Hungarian reality,
2. It is the bench that creates exclusionary, homophobic expressions instead of the happiness of the alleged majority.
Regarding the first point, one may lament how the reservation policy of the present government for more than a decade has rippled through to wider sections of the society. However, on the contrary, virtual disaster tourism has taken off, and the environment is embracing it Both sides The bench focuses on what color the LGBTQ community's main issues are, making lighthearted jokes about it.
According to fan site FradiMob, the rainbow bench at Ferencváros turned into a green and white bench overnight. Posted the picturewith the following message: "This city is not that city. Ferencvaros. Slowly, Barani and other Liburnians can learn." Sunday amnesty He repainted the materialBut Monday night It was beautiful again in green and white. Where are we today, and where is the end? As Fradimob noted: "Don't worry as long as there are friends, we'll get it because this town isn't that town. It's Ferencvaros. Also, District Mayor Cristina Barani responded:
It is a stalemate, the score is 2-2, the two teams cannot stand each other in a heroic fight, the whistle that signals the end of the match is far away, we can say that the fight is even. It's a shame that none of this affects those who entertain themselves – and their audience – with this painting. In fact, this kind of visual and gestural politicization is useless, nobody benefits except the gesticulator: the municipality of Ferencvaros, hand in hand with the amnesty, their open, free and colorful idea gets a good attention (and a few hundred likes on Facebook). And the Frady-Ultras can be glad they got the boys down for good. Then they push them back too, and so on until the unfortunate bench, painted as rubble, is worn away. A resounding victory for both sides. All of this during a week when thousands march in the Budapest Pride Parade to crown Pride Month – not just a demonstration in an ordinary country, but a true celebration of joy.
Of course, that's not the case here, it's a bush fight, in the worst sense. It certainly doesn't help to refocus with such a fake conflict.
What does all this tell someone who wants to go to a parade for the first time in their life? Who/what should be feared? What does this say for someone who has been fighting for the rights of the LGBTQ community for decades? That there are still people who feel that these rights do not belong to them. What does this say to those who believe that all people are equal, no matter who they love? A strong and visible group in Hungary today is not ready to tolerate this and is taking action against it by all means. They want to make them invisible. That they are still oppressed.
This whole bench-painting thing is shoving it in people's faces again (not for the first time), and they certainly didn't hear it.
Yes, this is the reality today, and this is what many are trying to combat in many ways. But this bench does not move forward in this struggle and, in fact, only provides a surface for the conflict to flare up again.
The (slightly absurd) fight that unfolds around the rainbow bench in this form is really nothing more than virtue-flagging and homophobia on the surface – to everyone's taste. At the same time, the situation itself is funny. Because it is about people's lives.
Being gay in Hungary in 2023 won't be much better than a rainbow-painted bench in one district of the capital. The fact that such sentiments are even more visible around the bench will make being gay in Hungary even worse in 2023.
Cover image: Ben's Kiss/444