French President Emmanuel Macron convened his cabinet for a second crisis meeting in two days after riots erupted in several French cities last night, not only in the Belgian capital Brussels, but after the shooting death of a teenager. Police on Tuesday. In France, 40,000 police have been deployed across the country.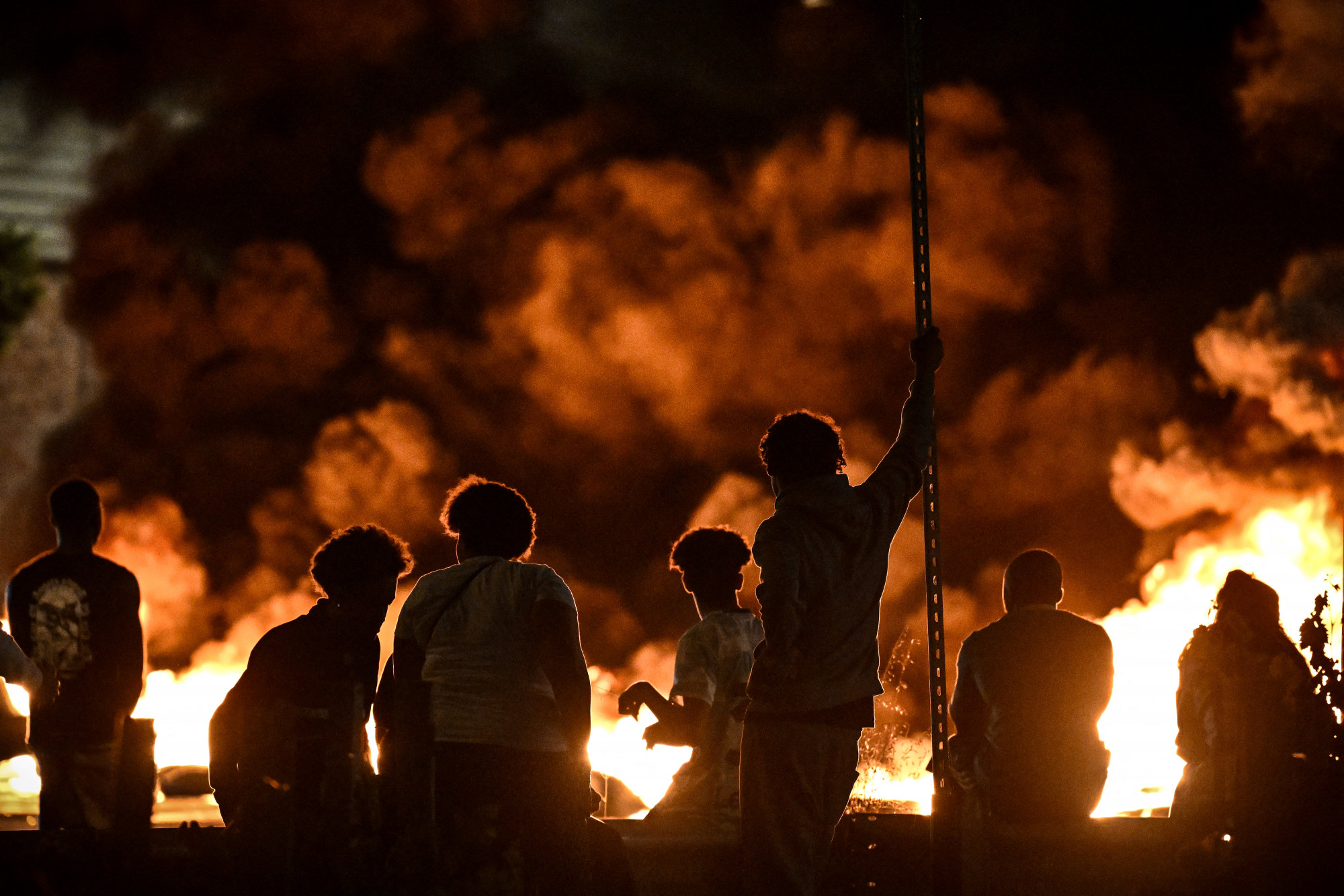 The BBC As a result of the new crisis consultation, a state of emergency could even be declared in France, at least right-wing and far-right politicians are already demanding this. During a state of emergency, they can introduce a curfew and ban all mass events, including meetings. After the 2015 terrorist attacks in Paris during the 2005 Banlev riots in France, then-President Jacques Chirac declared a state of emergency.
A 17-year-old boy was shot dead by a police officer during a roadside check in the Paris suburb of Nanterre on Tuesday. The policeman who shot the boy was placed in pre-trial detention after questioning him because, according to the prosecutor's office, it was not justified to use a weapon while the boy was driving in a bus lane.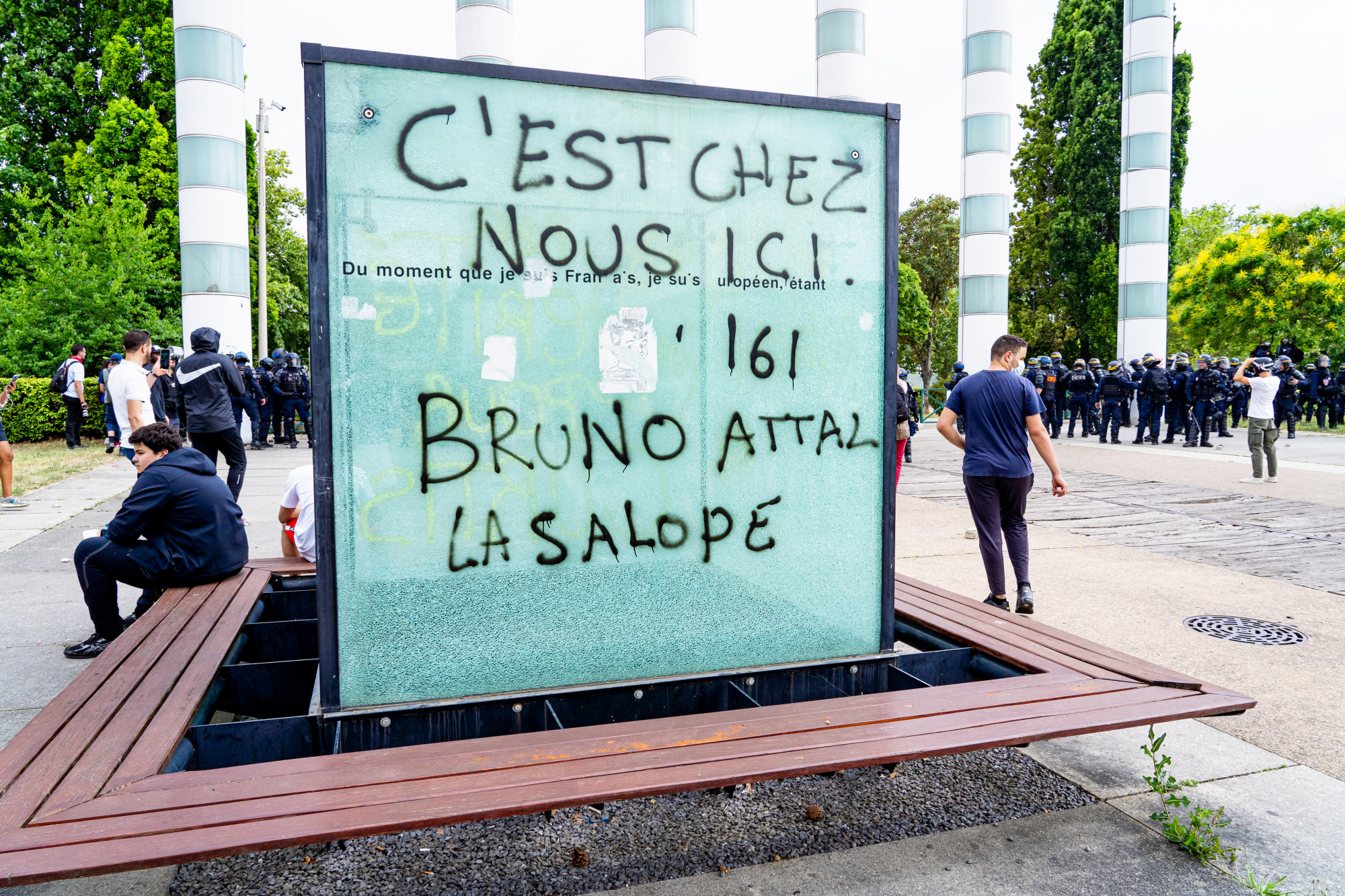 A lawyer for the police officer accused of shooting a 17-year-old boy, identified as Nahel M, said his client had "apologised" to the boy's family and was "absolutely devastated that he didn't wake up in the morning". To kill people". According to the prosecutor, the police officer aimed at the driver's legs because he wanted to stop him, but he "stumbled" and ended up shooting him in the chest. An official investigation was opened against him for murder, which is similar to the indictment.
Nanterre prosecutor Pascal Prache said Nahel died of a gunshot wound to the left arm and chest while trying to drive away on Thursday. The policeman testified that he fired the gun because he was afraid the boy would hit him and his colleague or someone else in his car. "The legal conditions for the use of the weapon were not met," Prasay said in his opinion.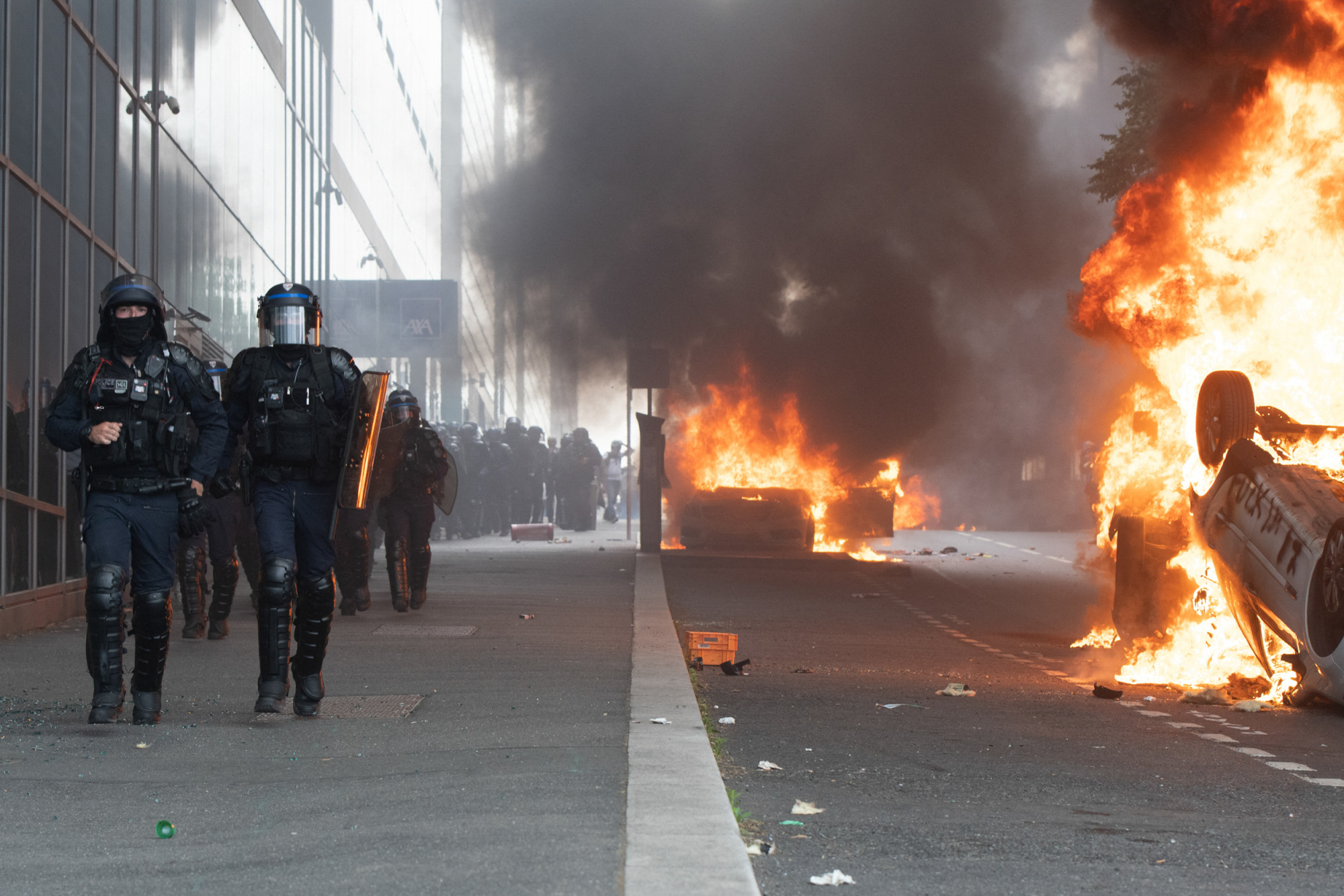 Nahal, 17, who according to neighbors came from a French-Algerian family, was the second person killed by police firing during a traffic stop in France this year. The boy's death sparked riots Wednesday night in Paris and several French cities, including at Pablo Picasso's estate in Nanterre, where the boy grew up.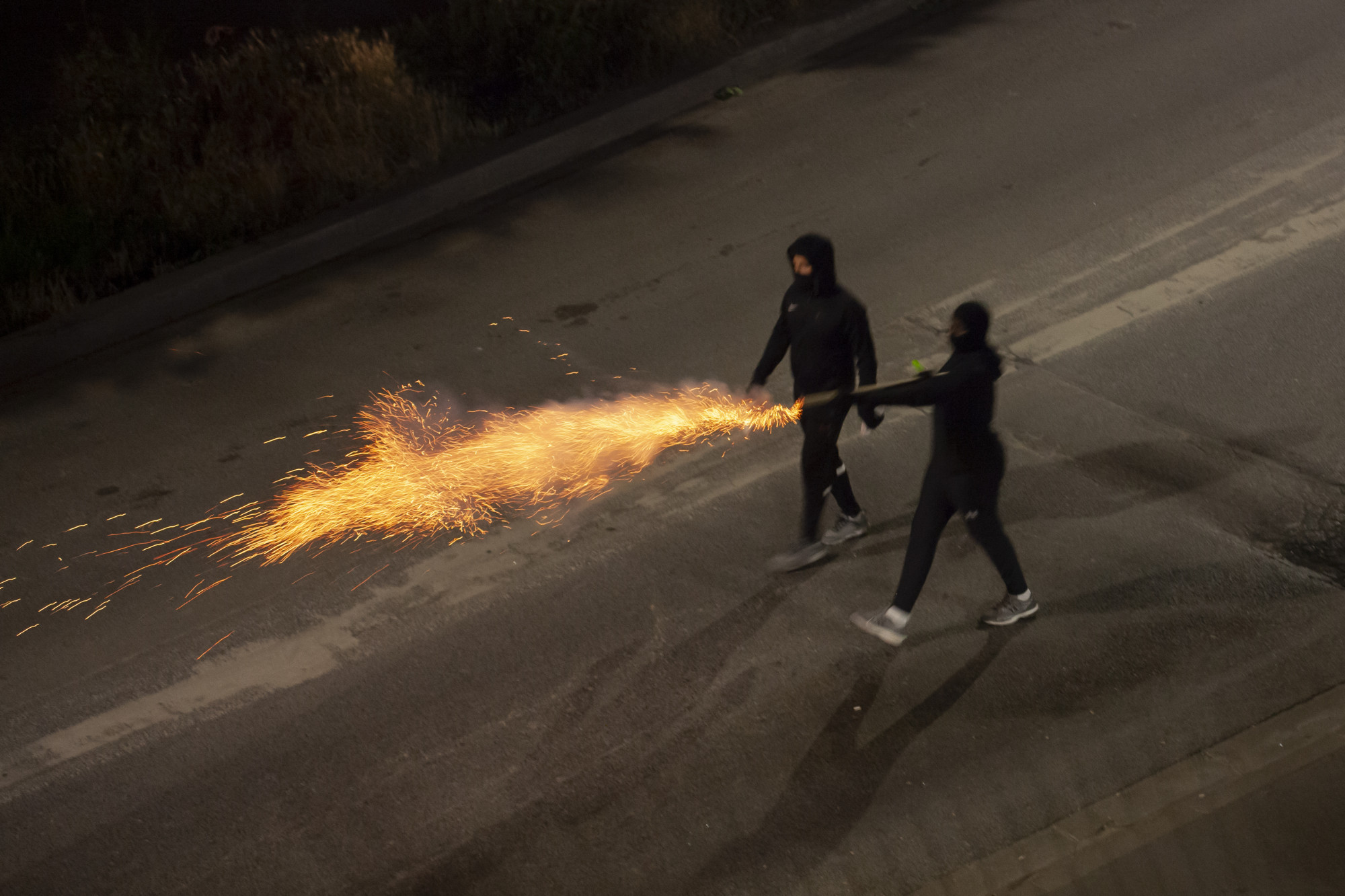 Since then the riots have continued. A peaceful vigil and march organized by his mother in the boy's honor – which, according to police, was attended by 6,000 people – turned violent. Some of the marchers set up barricades, hurled pyrotechnics at the police and then set fire to cars, buses and bus stations, while the police fired teargas shells to disperse the crowd.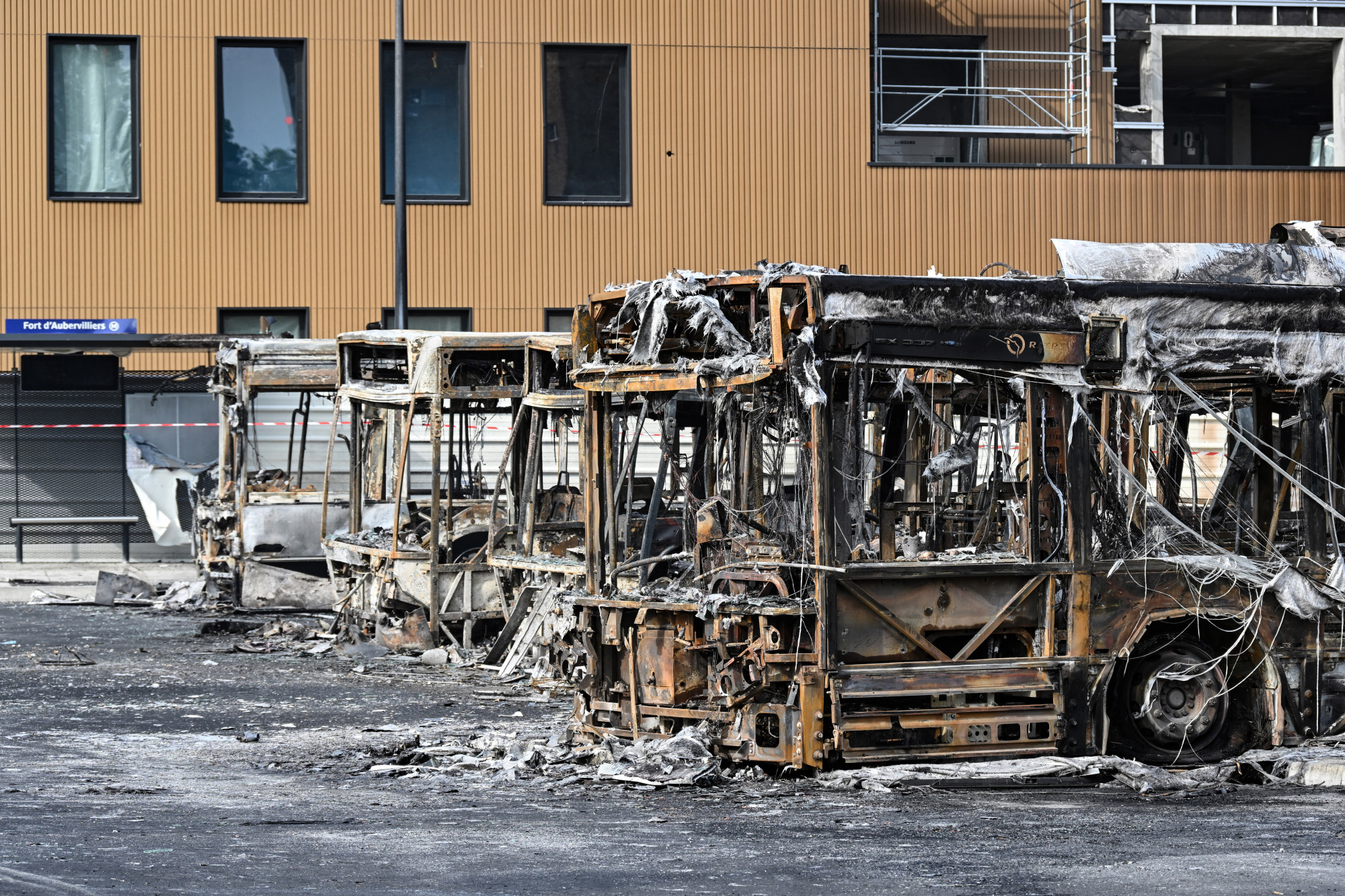 Riots also broke out in Rennes, Toulouse and Lyon, and clashes broke out between rioters and police, as well as in and around Marseille in the south and Lille in the north. In Paris, protesters clashed with police, set garbage cans on fire, and looted several shops in the city center. According to Le Monde, one store each of Nike and Zara was vandalized and looted, and 14 people were arrested here, but more were arrested when shop windows were smashed on the rue de Rivoli shopping street.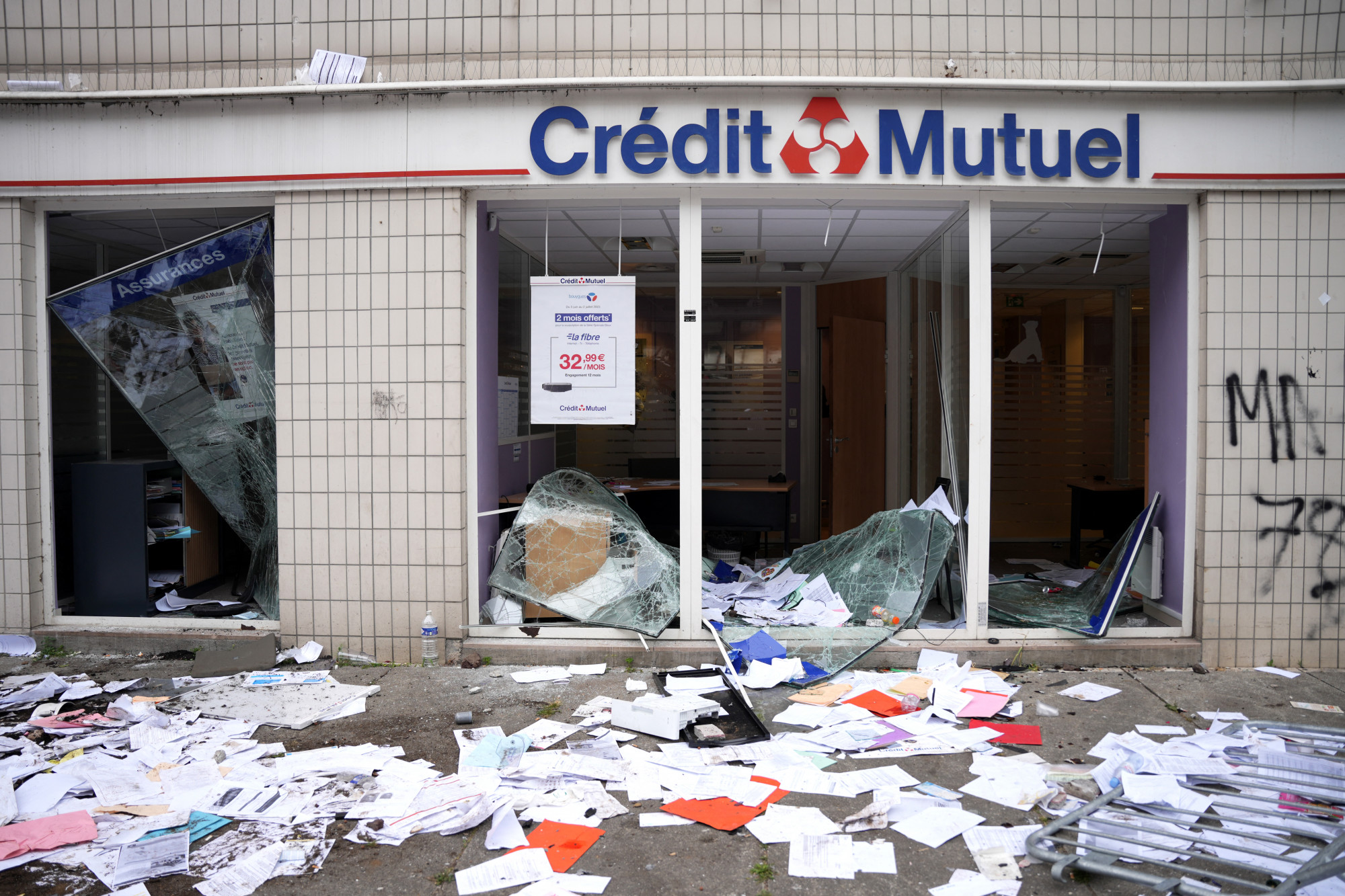 The Guardian According to his report, protesters also targeted public buildings in some cities. Protesters also set fire to a bank and hoisted "revenge for Nehal" placards on buildings.
In the Paris suburb of Montreuil, hundreds of youths attacked shops including a pharmacy and a McDonald's and set fire to bins outside the town hall. In response, the police fired tear gas shells here.
Also in Nantes, they drove a car to Lidl, which was also robbed. In the Lyon suburb of Valais-en-Veline, rioters fired fireworks at police, and in Chevron, northeast of Paris, a dozen cars were set on fire. Many shops and supermarkets were looted in the city of Lille. In one district of the city, a municipal building and a primary school were set ablaze, but so were a hotel, an office building and a community centre.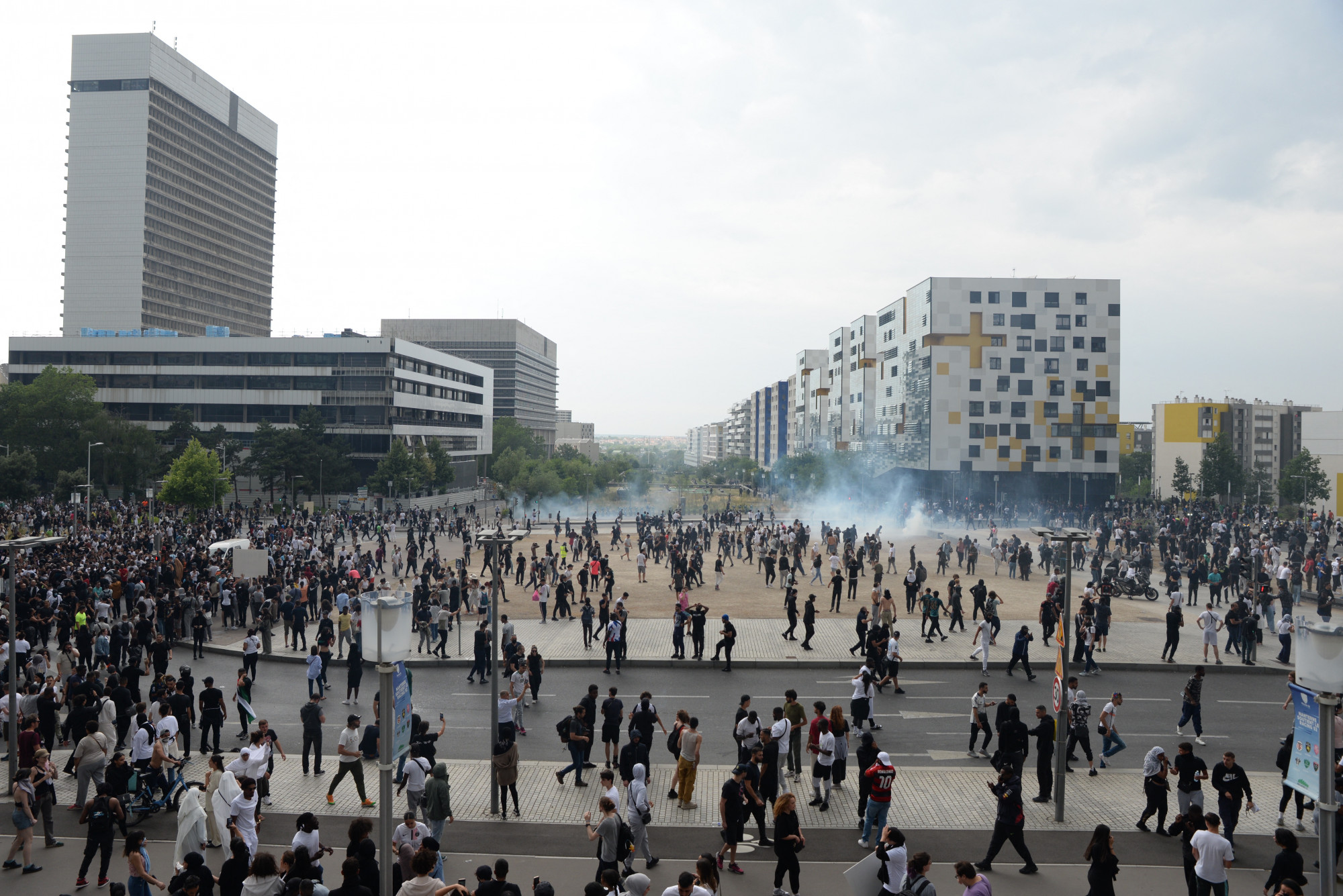 Three Paris-area cities – Clamart, Compiègne and Neuilly-sur-Marne – have already ordered full or partial night-time curfews, with a leaked police report predicting more severe unrest in the cities in the coming days.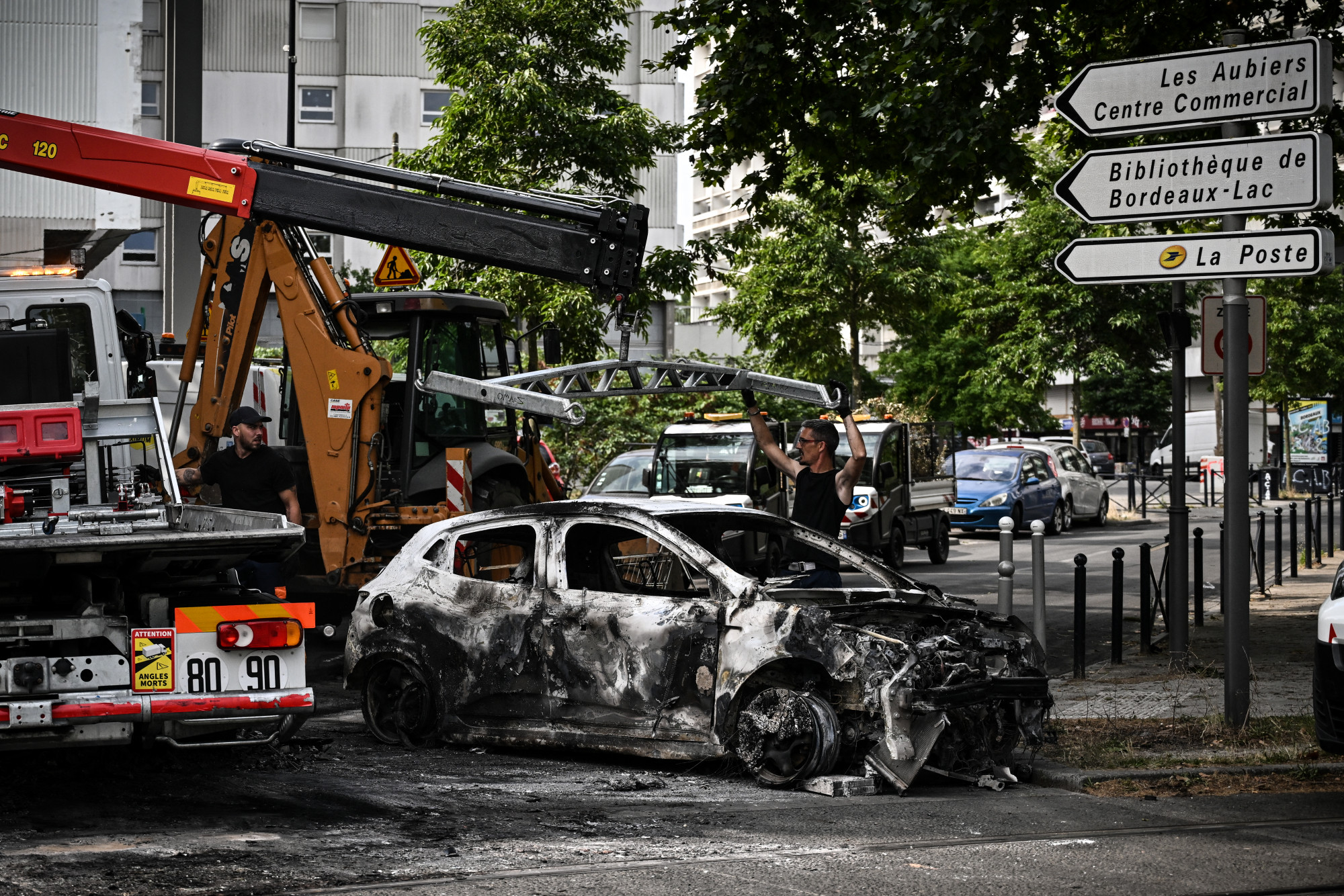 According to the BBC, the head of the French police union has rejected accusations that the police are racist. "People cannot be controlled by the color of their skin. You check and arrest someone based on the facts," Thierry Clare, the union's deputy general secretary, told the BBC.
"The French police are not racist. There may be borderline behavior, and some officers have been warned or fired for that behavior, but this is a small thing that can happen in any institution or organization. According to him, the police cannot be generalized as racist because among his colleagues there are "different races or religions. There are "members".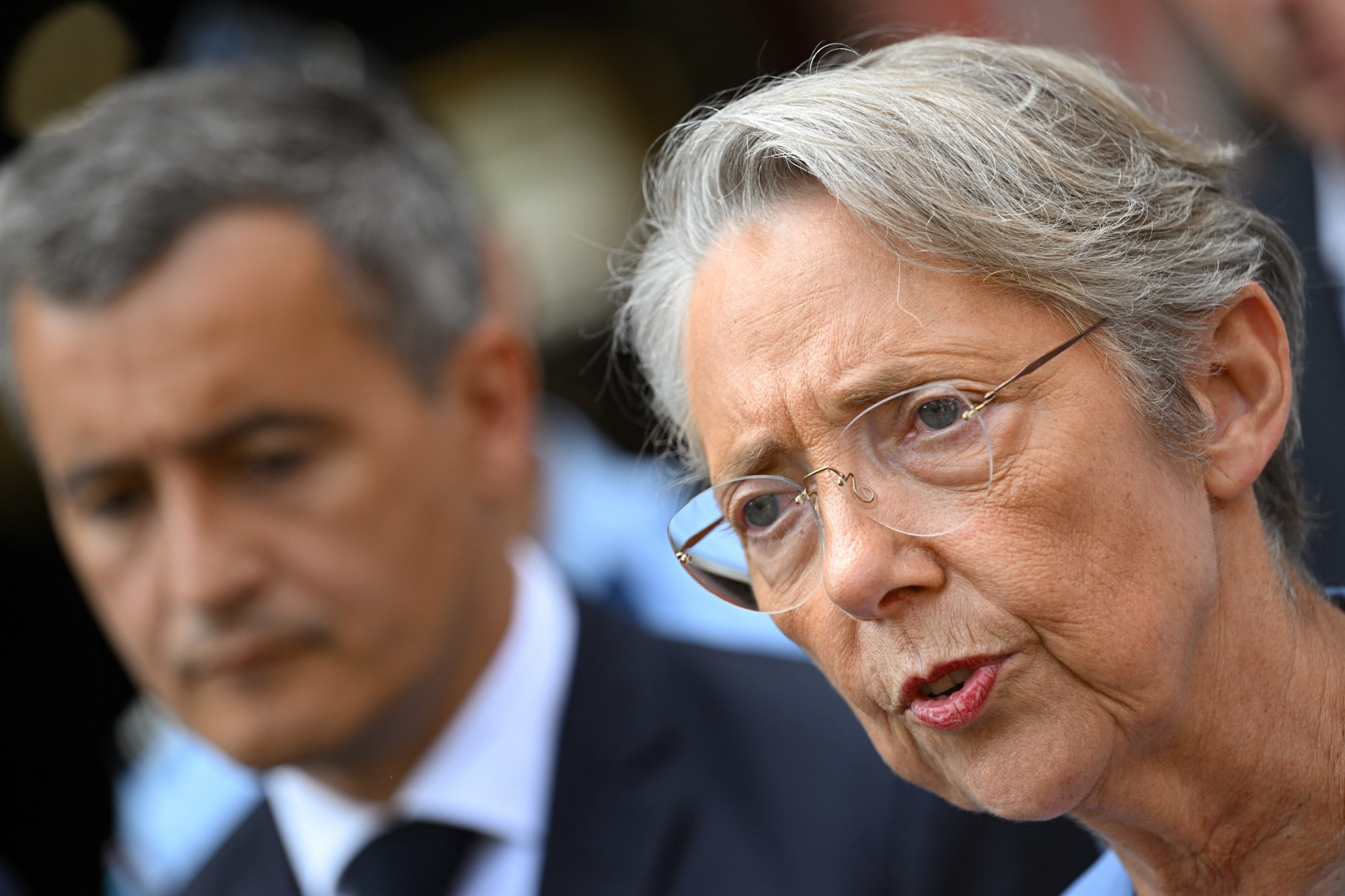 A spokesman for Macron's party told the BBC that the scale of the riots over the boy's death was "disproportionate". French Prime Minister Elisabeth Bourne told reporters on Friday morning that the events of Thursday evening were "inexcusable" and that the most important thing now was to restore order.