Bouncy castle, popcorn, colorful balloons. Based on my film experiences, this is how I envisioned the world of American garden parties, and this is what awaited me after I arrived at the US Ambassador's residence in Jugliget. David Pressman organized a family Pride picnic on Sunday afternoon, and – although I'd never been to America before – the end result looked like an American garden party held in a posh suburb.
Pressman dreamed of a pioneering event, because there was no such thing as a family-bride picnic in Hungary. Also, the Pressmans took the family name seriously, which was clearly demonstrated by the many children playing in the garden. By the way, the guests were so mixed that I managed to meet both a member of parliament and a former Fulbright scholarship holder.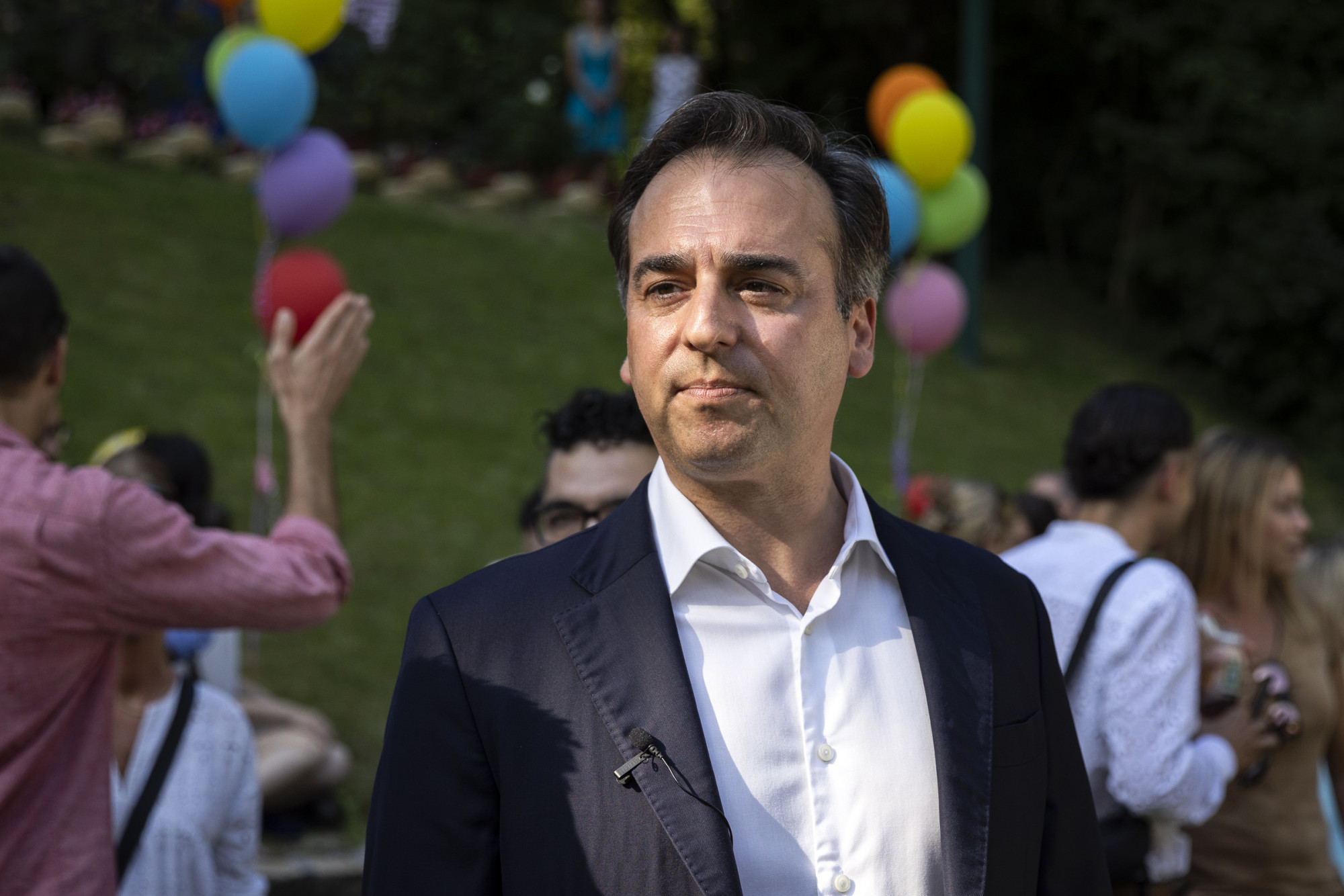 The largest group was the inspiration group led by Katalin Cheh, but Gergely Arató, Bence Tordai and Tímea Szabó were also seen in the crowd. However, I didn't meet any of their colleagues from the ruling party, so they may have missed the event, like Saturday's Budapest Pride, even though the ambassador invited them too.
Christoph Steiner was among the guests, and Mark Lagatos, who stood out from the crowd with his extravagant attire, was also present. Apart from them, Edina Pottyondy was also present, but Krisztian Nyary, the creative director of the recently fined group Líra, was one of the guests.
Pressman kicked off Pride Month in June with a wide-ranging speech, during which he had some powerful thoughts for those present. He began immediately by recalling his first memories of Hungary, the "family-friendly" signs he saw at Ferihegy airport. As he said, he greets today's participants with his partner and two children in the same spirit.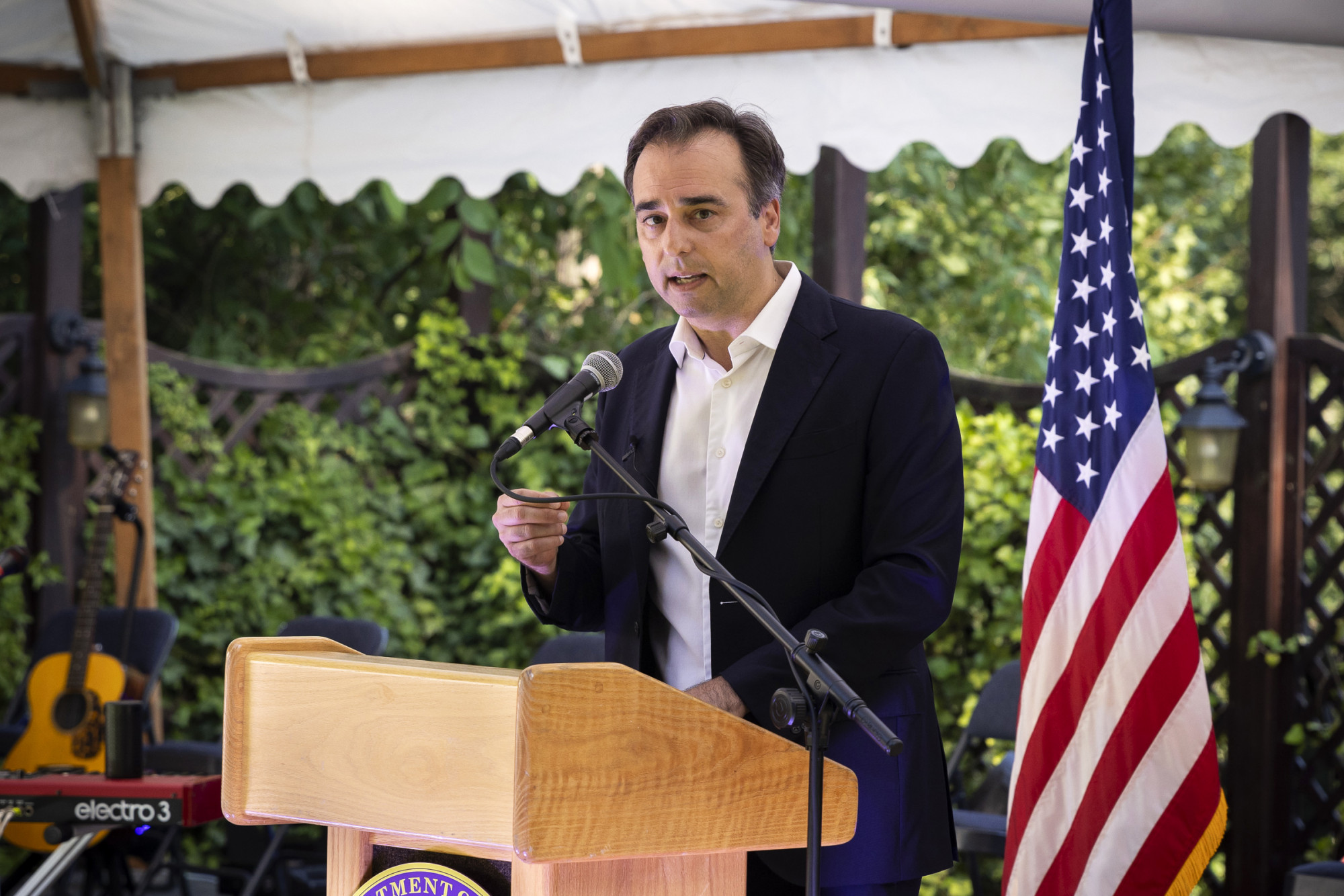 In an age of cellophane-wrapped books and painted rainbow benches, he thought it was important to have a family picnic that represented America. It is not only the second largest LGBTQ event in the country after Budapest Pride, but also the largest LGBTQ family event in Hungary's history.
Pressman then turned to everyday heroes. According to him, not all heroes are Lajos Kossuth or Sandor Petofi. Heroes can also be unknown, ordinary people. For him, writers and painters who teach us that wonderland belongs to all are equal heroes. But Hungarian parents who defend their families despite political attacks are also unsung heroes.
Pressman also reminded that politicians cannot control books and the stories they contain. No matter how hard some people go to buy book publishers and wrap books in cell phones. Just as István Széchenyi's book denouncing aristocracy was burned in vain in 1831, so are the books of Tora Pop or Alice Osman attacked in vain today.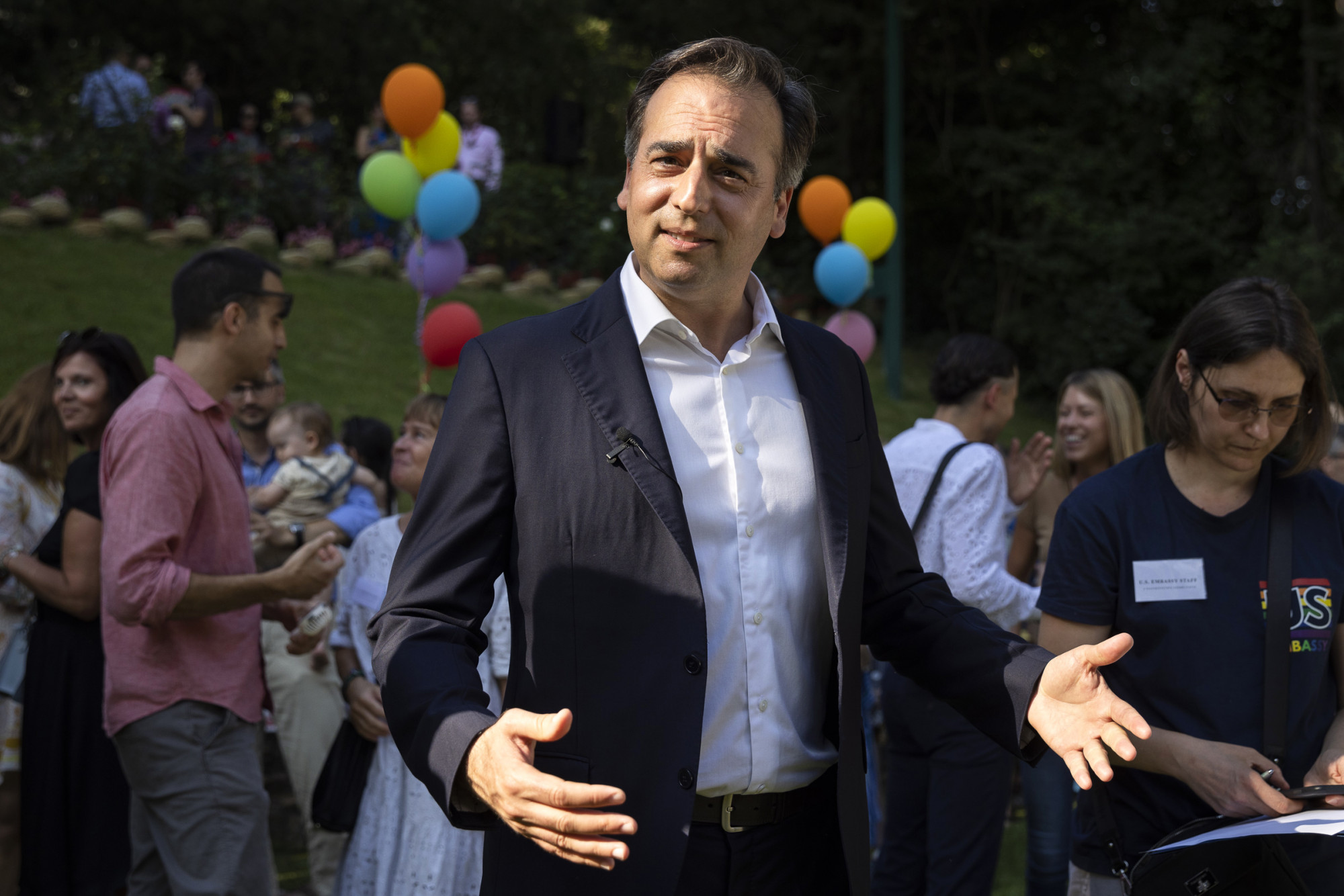 He also said that no one is alone. According to him, this is demonstrated, among others, by the joint declaration signed by more than 40 embassies and cultural institutions, which stood for the rights of LGBTQ people.
Finally, he also addressed the government media representatives gathered there. Since most of them were probably attending an LGBTQ event for the first time in their lives, Pressman welcomed them individually.
After the ambassador's speech, the event was finally turned into a picnic, so the kids could go back to the bouncy castle and the adults to the bars, where, among other things, you could ask for the original Budweiser. Carson Coma also came on as a closing track, so everyone in attendance could enjoy nodding to party/live music in the light of the sun slowly setting behind Buda's forests.