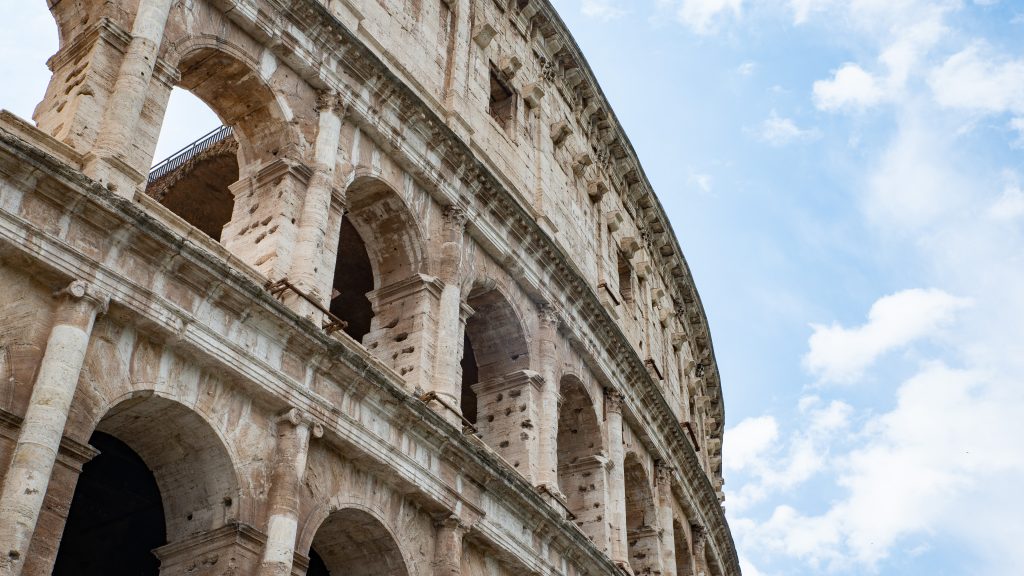 A tour guide also captured a video of a 17-year-old Swiss girl scratching the nearly 2,000-year-old monument.
A tourist vandalized the Roman Colosseum again: a Swiss teenager carved his initials into the building's wall. A local tour guide took a video of the incident and reported it to Colosseum security officials.
The Daily Mail Italian Republic Roma writes: A 17-year-old girl came to the Italian capital with her family from Switzerland, where they also visited the Colosseum. An Italian tour guide witnessed the teenager scratch his name on the wall with a stone-like object. David Battaglino He captured the whole thing on video. The recording shows the woman carving her own initials, a capital letter N, into the wall before someone starts clapping. The tour guide told the already mentioned Italian newspaper that witnesses started shouting when they saw the vandalism and asked the girl if she did it all for applause. She continued, frowning in reaction. However, Battaglioni didn't let it go and questioned the girl's parents, who also saw the act but were not too excited about the incident, who replied, "She's a little girl, she didn't do anything wrong." Nevertheless, the tour guide notified the monument's security service, who took the family to Romanian police headquarters for questioning. Tampering with monuments is severely punished, with the offender facing a fine of up to 15,000 euros or five years in prison. Battaglino added: He has worked as a tour guide at the Colosseum for six years, during which time he has encountered many similar cases, but this is the first time he has received evidence of vandalism. He witnessed several instances of tourists trying to steal pieces of brick from the wall, and on one occasion one of them spat when he questioned him.
Nuovo sfregio al Colosseo, una turista svizzera incide le sue iniziali: rischia il carcere e una maximulta. E' stata filmada da una guida e denunciata #ANSA https://t.co/LwYpfzyrdK pic.twitter.com/ZptKpOD1Db

— Agenzia ANSA (@Agenzia_Ansa) July 15, 2023
In early July, a similar incident happened at the Colosseum: a 27-year-old Bulgarian fitness trainer carved his and his girlfriend's monograms into the wall of the monument with a key. The man later defended himself: he did not know the building was so old; He is currently being sued for damaging cultural heritage.