Zsolt Semjén proposes to convene an extraordinary parliamentary session, and among the items on the agenda is the status quo, which is uploaded to the parliament's website. It is clear from the document.
"Conducting the extraordinary meeting is the independent motions listed in the attachment to my letter
This is necessary because of its initial acceptance and the completion of certain procedural steps that ensure this. Postponing votes on motions – especially with regard to the draft law on Hungary's 2024 central budget – could lead to the late implementation of important legislative objectives for the autumn session and postponement of preparation for the implementation of decisions. This can cause many problems in applying the law," says Semgen's justification.
According to the attachment, the items on the agenda include the following bills.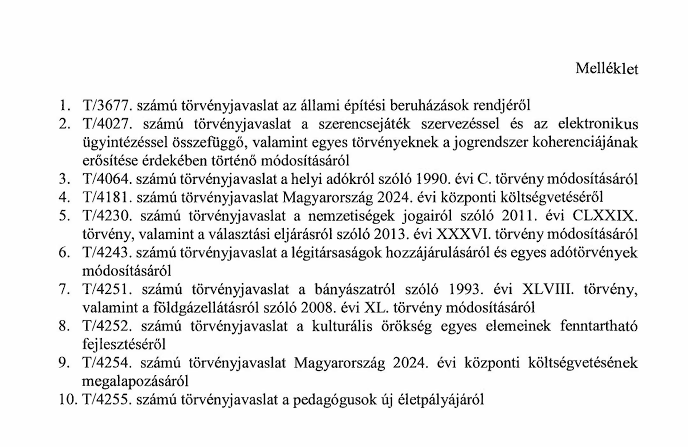 A few days ago, we wrote about the fact that there may have been over a hundred thousand comments on the status quo, but the Ministry of Home Affairs had not made them public.
Teachers organizations call the bill a retaliation law that would strip teachers of their public employee status. According to them, the government is punishing them because of the wave of civil disobedience movement and strikes last year. After the protests of the past few months, the government made some refinements to the proposal: They rejected a proposal to rope in teachers, so they would no longer force teachers who resign in a year to teach until the end of the school year. , and according to the amendment, the teacher's computers or his phone will not be monitored.
Due to the status quo, several large demonstrations have been organized in recent weeks. At last week's government conference, Gergely Gulyás said the government does not expect teachers to walk out en masse.