Russia has shown little sign of wanting to change the course of the war in Ukraine, the US secretary of state said in Jakarta on Friday.
Antony Blinken spoke about this at the Association of Southeast Asian Nations (ASEAN) Regional Forum (ARF), where top diplomats from China, the US and Russia were among some twenty-five foreign ministers in attendance.
After the talks ended, Anthony Blinken told reporters that there was no indication that Russia would try to make diplomatic efforts regarding the war, which Moscow called a "special operation," which began on February 24, 2022. Neighboring from the "Nazis".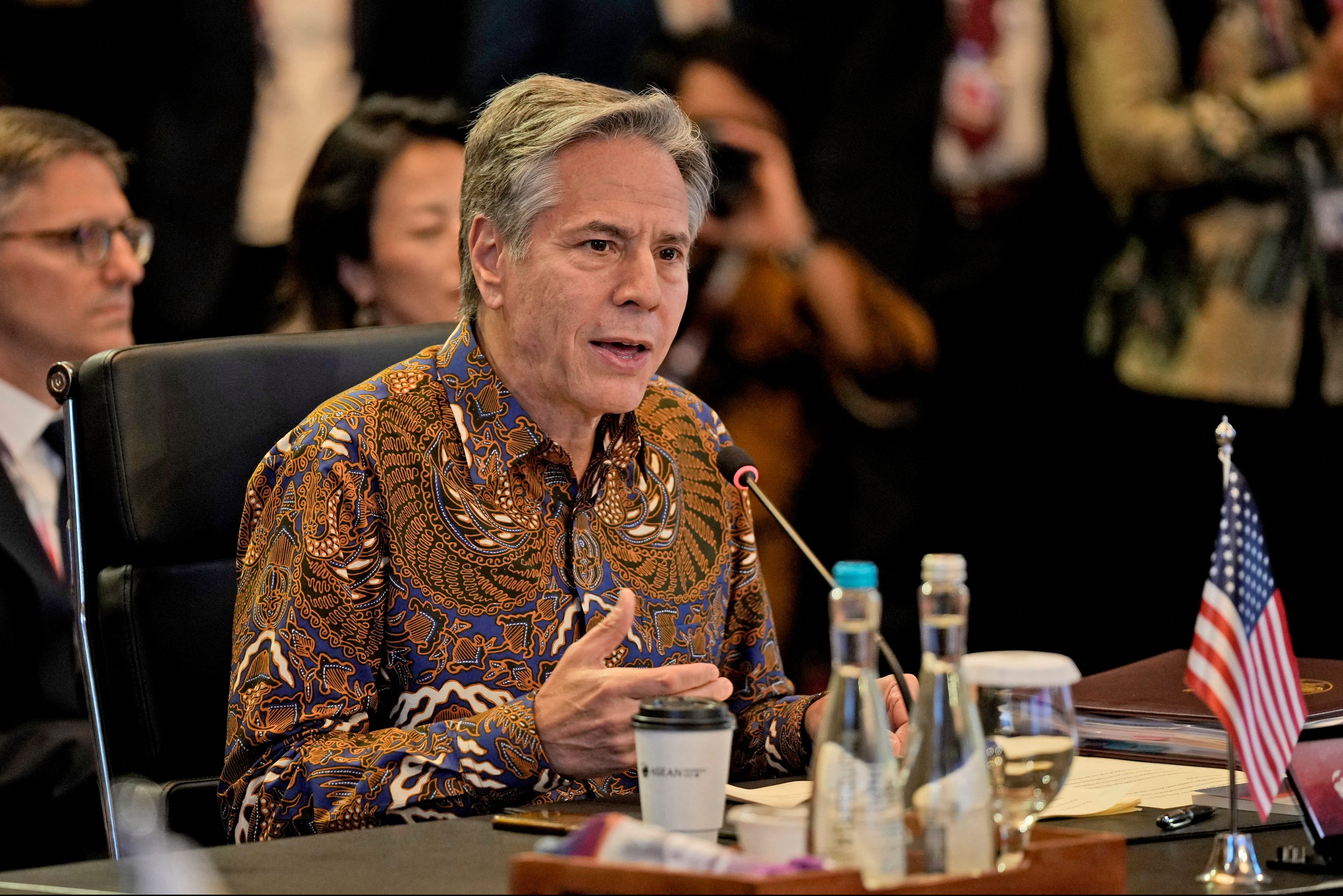 I haven't heard anything from (Sergiy) Lavrov (Russian) Foreign Minister that they want to change what Russia is doing in Ukraine.
Anthony Blinken said.
He added: Russia also tries to blame America for world problems. Sergei Lavrov said this week that the war will not end until the West "abandons plans to maintain hegemony".
The US secretary of state later called on Russia to extend a deal on grain exports to Ukraine that expires on Monday evening.
The EU's High Representative for Foreign Affairs and Security Policy, Joseph Borrell, said in a press release: Sergei Lavrov "aggressively" refused Russia's call to withdraw its forces from the territory of Ukraine.
North Korea's missile tests and the Myanmar political crisis were among the main topics of the meeting in Jakarta. Antony Blinken called for stability in the Indo-Pacific, the Taiwan Strait and the South China Sea. He said there was no greater challenge to the region's security than North Korea's missile tests.
A day after Pyongyang announced it had conducted another test of an intercontinental ballistic missile, Blinken – during a meeting with his Japanese and South Korean counterparts – stressed that the United States was working with its allies to prevent North Korea from any violence.
The forum strongly condemned the Myanmar military regime for its atrocities against civilians. Sergey Lavrov held a special meeting with Chinese Foreign Affairs Councilor Wang Jie in Jakarta. According to China's Ministry of Foreign Affairs, the two sides have strengthened their strategic communication.
Also on Thursday, Wang Jie held talks with Blinken in the framework of a dialogue aimed at resolving contentious issues between the two major powers. The Chinese State Councilor said: "A reasonable and pragmatic approach is key to putting relations on the right track".
(MTI)