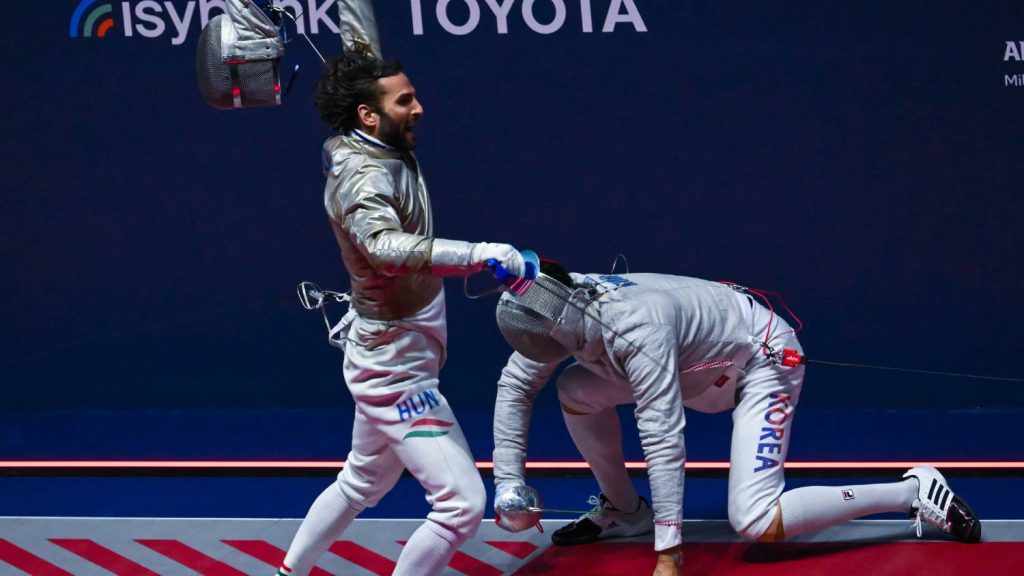 16 év után ismét világbajnok a magyar kardcsapat.
Reagált az MVM az átalánydíjasok brutális gázszámláira.
Balesetet szenvedett és lebénult egy munkás a debreceni akkugyár építésén.
Védik a börtönben a többi rabtól T. Róbertet, az angyalföldi gyilkosság gyanúsítottját.
Mint kiderült, kettes-hármas tanulmányi eredménnyel is be lehetett kerülni idén a felsőoktatásba.
Érkezik Brüsszelből 800 milliárd forint, de nem a tanárok béremelésére.
Padlón a magyar gyerekek szövegértési képességei.
Felborult egy kétgyermekes család az M5-ösön, mentőhelikopterrel vittek kórházba egy életveszélyesen megsérült gyereket.
Technológiával segíti Oroszországot a kínai hadiipar – az orosz-ukrán háború pénteki történései.
Orbán Viktor: a nekünk járó pénzt valami másra, mondjuk Ukrajnára, már elköltötték – miniszterelnök pénteki interjúja a Kossuth Rádióban.
The post A nap legfontosabb hírei – 2023. július 28. first appeared on 24.hu.