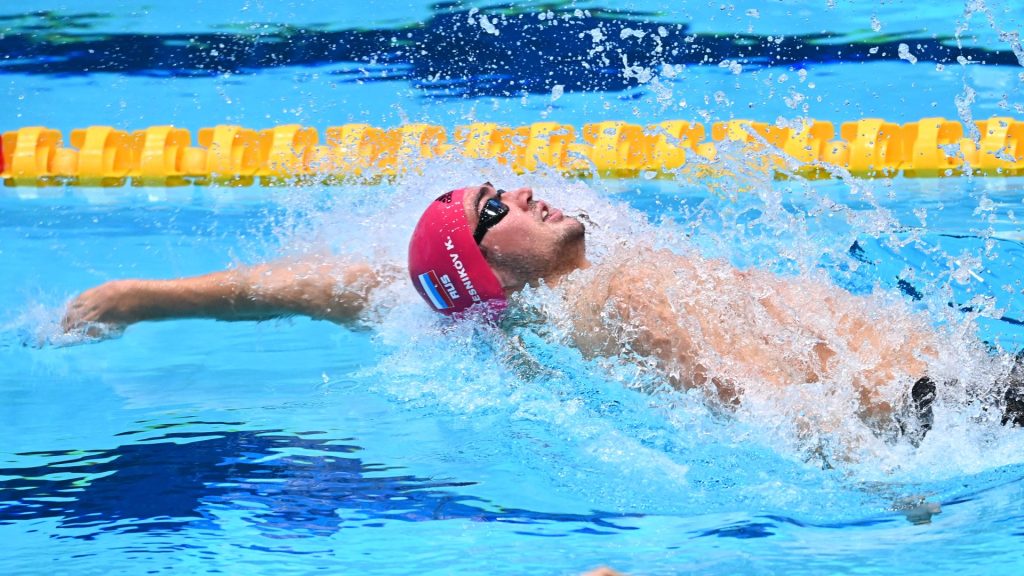 Kliment Kolesznyikov világcsúcsot állított fel 50 méteres férfi hátúszásban az Orosz Kupa csütörtöki versenynapján.
A 23 éves úszó a szám elődöntőjében ért célba 23.55 másodperces idővel, 16 századdal gyorsabban, mint az amerikai Hunter Armstrong 2022-ben, amikor 23.71 másodperccel felállította a világrekordot.
Kliment Kolesnikov breaks the World record in the Men's 50 Back #swimming pic.twitter.com/5OObPudDND

— SWIMNERD (@SwimNerds) July 27, 2023
Az Orosz Kupa párhuzamosan zajlik a fukuokai vizes világbajnoksággal, amelyen az ukrajnai háborúval kapcsolatos szankciók miatt nem vehetnek részt az orosz úszók.
Kolesznyikov a 2021-es tokiói olimpián ezüstérmes volt 100 méter háton, a 100 méteres gyorsúszásban pedig bronzérmesként zárt. A 2019-es világbajnokságról egy ezüstje és két bronza van, Európa-bajnoki aranyból pedig eddig hatot gyűjtött.