The far-right Alternative for Germany (AfD) won a by-election in the district of Sönberg. This is a turning point in the life of the party as it has never won such an election in its decade long history.
The fact that all parties are united against it in the district of 56,000 people adds to the prestige of the party's victory. In the first round, the conservative candidate won 47.2 percent, and in the current second round, the AfD's Robert Cesselmann won with 52.8 percent.
Schönberg is located in Thuringia, a territory of the former German Democratic Republic, and the far right has traditionally been well represented here. According to surveys, the AfD could win three provincial elections next year.
At the same time, the party is increasingly powerful in national politics, and according to surveys, 19 percent of the electorate would vote for them if elections were held now, placing it in second place behind the conservative CDU/CSU. They have never done so well before, and dissatisfaction with the Coalition is indicated by the fact that two years before the federal election the Social Democrats were on 17 per cent, the Greens on 15 per cent and the Liberal Democrats on 6 per cent. The AfD also plans to nominate a presidential candidate in 2025. (On Friday, we wrote that a new, more liberal law on migrant workers is deeply dividing Germany.)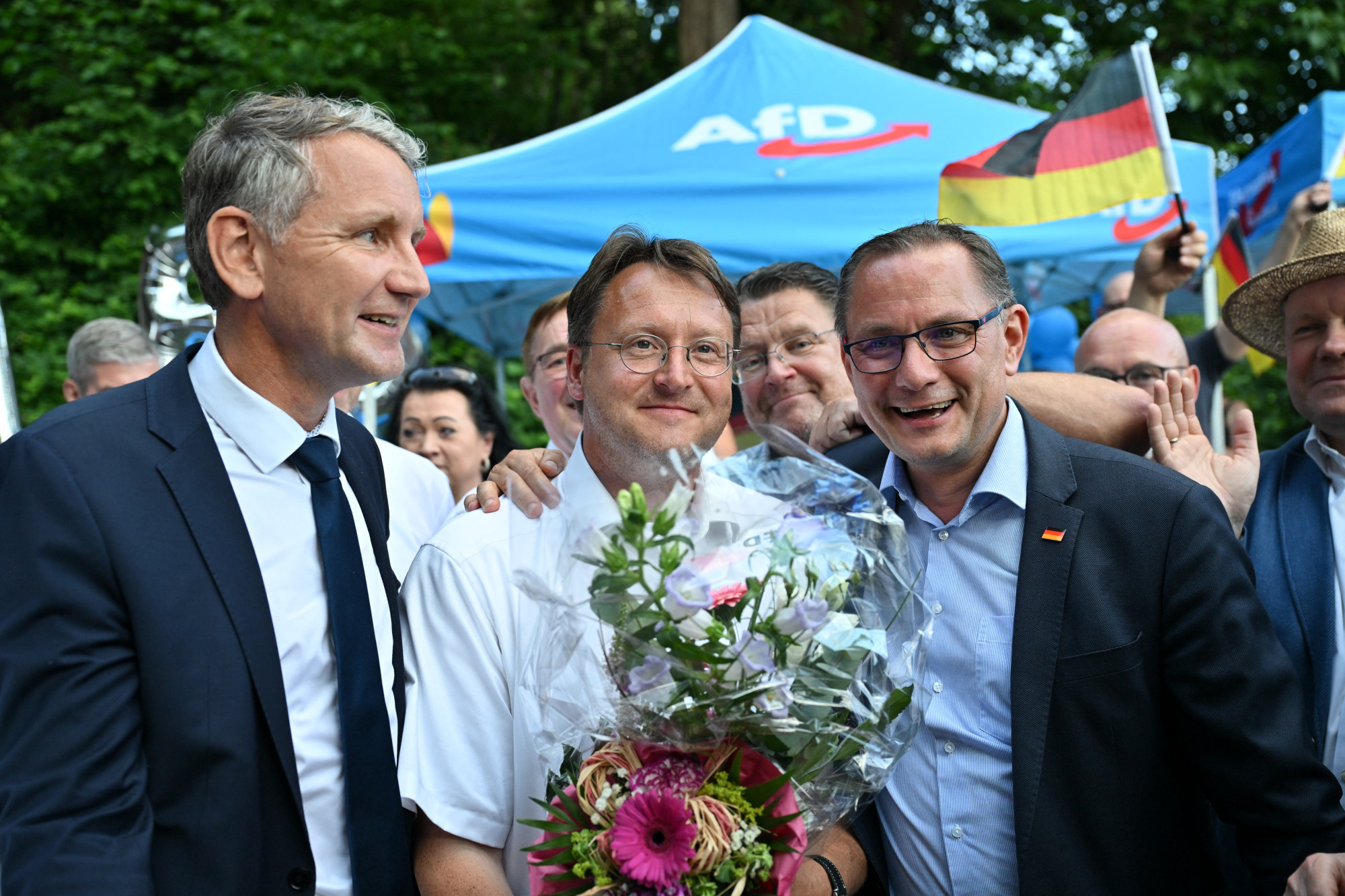 Germany is particularly sensitive to the AfD's victories because of its Nazi past. Among other things, the party opposes economic sanctions against Russians and argues that climate change is caused by human activity. A few weeks ago, domestic intelligence called far-right parties the biggest enemies of German democracy and called on people not to support the AfD.
(Reuters)