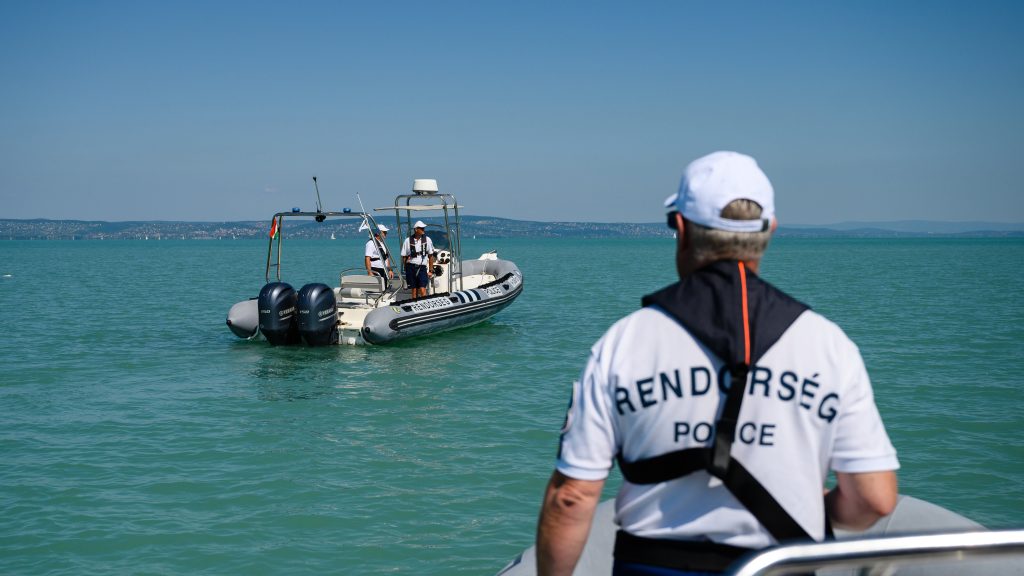 On July 13, 2023, employees of the Balaton Water Police department rescued four people from the lake – Readable On the police website.
During the day, many people were forced to escape without the help of the water police. According to reports, the sailboat got stuck in a stone dam, the youths swam too far, and a SUP rider helped them out of their predicament.
Somogy County Police Headquarters pointed out that the storm in the past and the changing weather have a great impact on everyone's body, especially the elderly. On or off the water, it is important to follow the storm warning rules, to pay attention to each other, our companions and our children, a dangerous situation can develop very quickly.
It is important to know that in the event of a first level storm signal, the storm signal will flash 45 times per minute, in which you are allowed to swim or use boats and other water sports equipment only within 500 meters of the shore. In the event of a secondary storm signal, the storm warning device flashes 90 times per minute, in which bathing is prohibited, as well as boating and other water sports equipment (except yachts).
Advice from Balaton Water Police:
If you can't swim, don't go in natural waters, or cool off on the beach.
Weaker swimmers should only swim in shallow water!
Don't go too far from shore with your new disposable gear!
Avoid suddenly jumping into the water from water bikes or other bathing equipment, because we do not know the depth of the water, and the temperature of the water causes a sudden shock effect on the body!
If you don't know your own swimming skills and are going out on the water in a watercraft, don't forget to use a life jacket!
If possible, avoid being in open water during the hottest hours (11am to 4pm)!
Try not to drink alcohol to deal with a physical emergency!
Avoid swimming alone and using bathing equipment away from shore!
By taking into account storm warning, good situational assessment and compliance with basic safety measures, dangerous situations can be prevented most of the time. If someone gets into trouble on the water surface of Lake Balaton, call the free emergency number 1817 of the Balaton Water Police.