This post is part of the following live stream:
Take back your future! – Live coverage of the 28th Budapest Pride Parade
Back to broadcast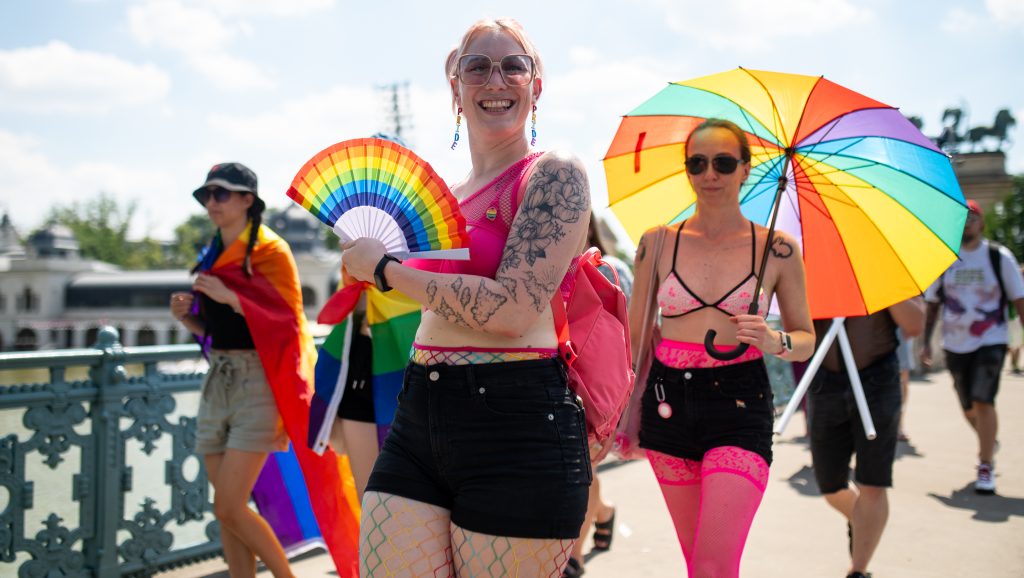 Marten Mohs / 24.hu
On the occasion of pride Joint Statement Issued by 38 embassies, members of the Hungarian lesbian, gay, bisexual, transgender, queer and intersex (LGBTQI+) community will offer our full support. As written:
Celebrating diversity is an important way to promote respect for human rights. In this regard, Budapest Pride is the region's longest running event. We consider its role to be very important in promoting equal treatment and social acceptance of all LGBTQI+ people, and contribute to creating an open, fair, inclusive and equal society.
The following embassies and cultural institutions have signed this statement: United States, Australia, Austria, Belgium, Bulgaria, Cyprus, Czech Republic, Denmark, United Kingdom, North Macedonia, Estonia, Finland, France, Greece, Netherlands, Croatia, Ireland, Iceland, Canada, Embassies of Kosovo, Latvia, Lithuania, Luxembourg, Malta, Montenegro, Germany, Norway, Italy, Portugal, Romania, Spain, Switzerland, Sweden, Slovakia, Slovenia, New Zealand, Ukraine, Hungarian Embassies of the Flemish Government Representation, British Council, Cervantes Institute, Camos Institute, Czech Center, Estonian Institute, FinAgora, French Institute, Goethe Institute, Austrian Cultural Forum Budapest, Wallonia-Brussels International