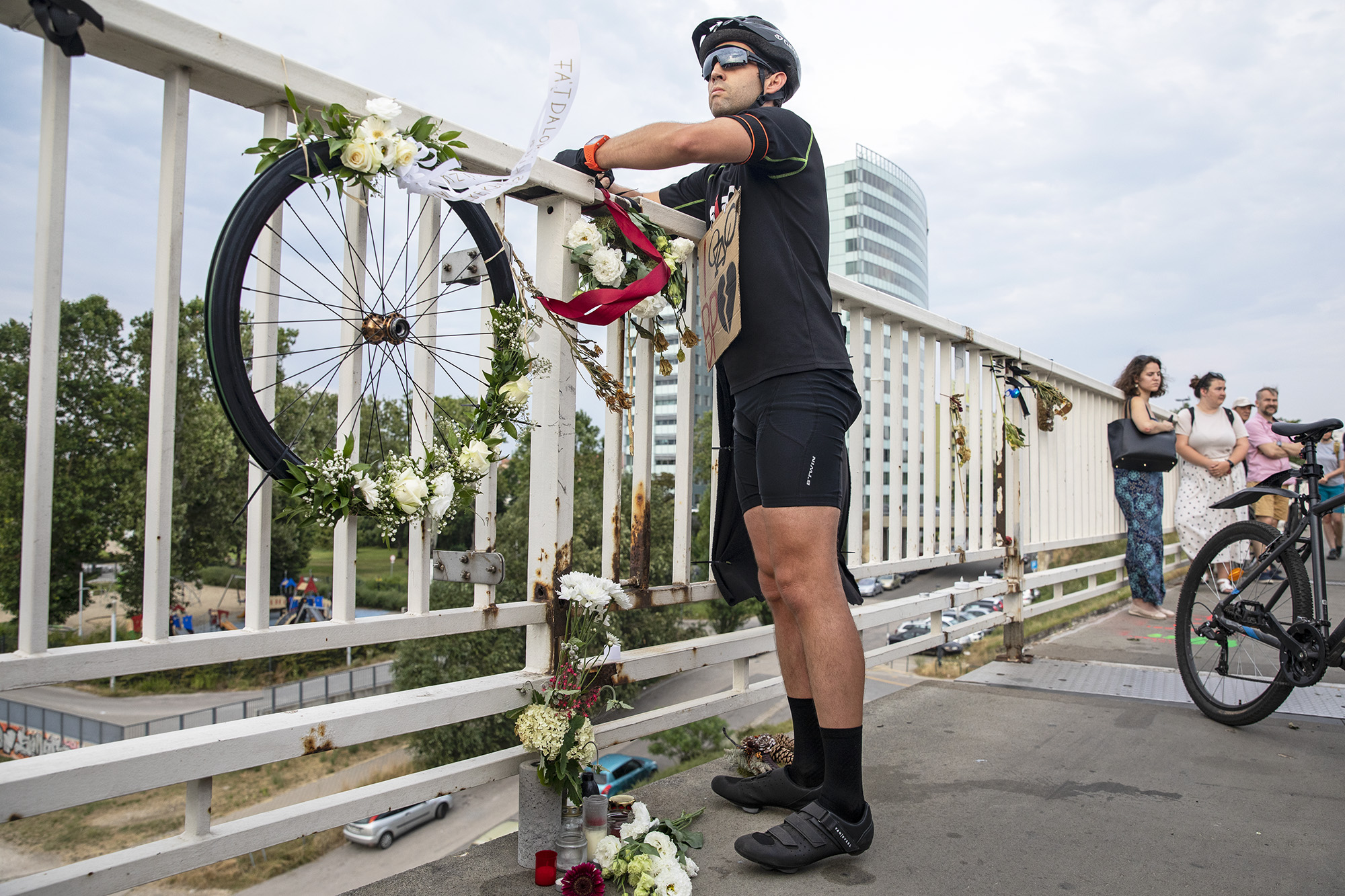 "A demonstration for safer roads instead of a picnic!" Hundreds of cyclists protested the title in Budapest a week ago after a 26-year-old cyclist was trampled to death on the Orbád Bridge during a speed competition. The rhythms used in other demonstrations were replaced by the sound of bicycle bells.
The demonstration began at the intersection of Cerbosa Street and Prince Orpat Street, where a cyclist ran into the bike lane on June 16. After that, the demonstrators went to the Arbat Bridge and garlanded the accident site with bicycle wheels, then proceeded to the headquarters of the BRFK, where they read out their demands.
"Many European cities are approaching the complete elimination of fatal accidents with successful measures. Oslo has six (0.6) fatal accidents per 100,000 people compared to twenty (0.16) and neighboring Vienna in Budapest (2.9), even though they still own more cars," the Hungarian Cycling Club writes on its website. . According to the demands, this could be changed through laws such as reform and increasing the speed limit, removing racing tuned vehicles from circulation, making speeding a felony instead of a misdemeanor, and creating a street. Establishing a separate penalty for car racing, or additional body speed barriers. (Full list of claims You can read here)
Requests are duly submitted to the Chairman of ORFK, Dr. to János Balog, but the document somehow got confused, so there was only a handshake between him and Gábor Kürti, president of the Hungarian Cycling Club, for general clarity.
In the demonstration, Gábor Kürti's initiative is non-political, they expect supporters from both the right and the left, and do not want to sharpen the contradictions between road users, they expect cyclists and pedestrians to drive responsibly.